"Do not delude yourself into thinking that what we have already experienced is the end of our reimbursement pressures. In my opinion, radiology will continue to shoulder more than its share of reimbursement pain."



— Lawrence Muroff, MD, FACR, from a speech during the ACR Annual Meeting and Chapter Leadership Conference



Radiology Today's online gift shop features a wide variety of items for radiology professionals. Choose from
t-shirts, journals, clocks, buttons, mouse pads, and much more! Check out our secure online shop today or call toll-free 877-809-1659 for easy and fast ordering.


Radiology Today is mobile for iPhone, iPad and Android users! Visit www.RadiologyToday.net/digital on your phone's browser to view the mobile version of this issue and bookmark us for future issues.



You will need Adobe Flash Player to view your digital issue. Go here for a free download.



A Secure, Anonymous Resume Bank
Job Alerts Sent to Your E-mail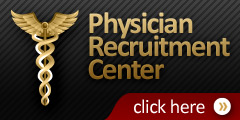 Angioplasty and MS Update
The FDA's recent alert on adverse events underscores the need for controlled studies on the CCSVI theory's risks and benefits. Read more »

Technology Update: DR
The first in a series of three, with similar articles on CR and portable systems available in the coming months, this installment focuses on DR products and trends. Read more »

Securing Films and Files
Whether it's from thieves intent on stealing X-ray films for silver or from other, digital threats, radiology departments must take steps to protect patient information.
Read more »

On the Case
Check out our original case study department, edited by radiologist Rahul V. Pawar, MD. Read more »

Also, you can check out the entire issue in the Radiology Today digital edition.




The following facilities have current employment opportunities. For more information and to apply, visit the websites below.



UT Southwestern Medical Center


http://www.utsouthwestern.edu/careers/index.html

PeaceHealth-Ketchikan Medical Center
http://www.peacehealth.org/Pages/systemlanding.aspx

Sibley Memorial Hospital
http://www.sibley.org/careers_at_sibley/default.aspx

Jennersville Regional Hospital
http://www.jennersville.com/pages/home.aspx

Borgess Medical Center
http://www.borgess.com/default.aspx

Sierra View District Hospital
http://www.sierra-view.com/



Have a product or service you want to market to radiology professionals or an open position that you need to fill quickly? Radiology Today offers many flexible advertising programs designed to maximize your results. From print advertising to e-newsletter sponsorships, website advertising to direct mail opportunities, Radiology Today helps achieve your goals. E-mail our experienced account executives today for more information or call 800-278-4400!

AlliedHealthCareers.com is the premier online resource to recruit radiology professionals. Post your open positions, view résumés, and showcase your facility's offerings all at AlliedHealthCareers.com!

Radiology Today's Physician Recruitment Center (www.RadiologyToday.net/PRC) gives physician recruiters a powerful tool to satisfy their current needs. An ideal option for recruiters looking to fill partnership opportunities, academic appointments, and hospital staff positions, the Physician Recruitment Center is visited regularly by radiologists and other imaging physicians during their frequent trips to our website for the best coverage of industry news and trends.

Call 800-278-4400 or e-mail sales@gvpub.com to post your opportunities and reach the qualified radiologists who enjoy Radiology Today.