Have a product or service you want to market to radiology professionals or an open position that you need to fill quickly? Radiology Today offers many flexible advertising programs designed to maximize your results. From print advertising to e-newsletter sponsorships, website advertising to direct mail opportunities, Radiology Today helps achieve your goals. E-mail our experienced account executives today for more information or call 800-278-4400!

AlliedHealthCareers.com is the premier online resource to recruit radiology professionals. Post your open positions, view résumés, and showcase your facility's offerings all at AlliedHealthCareers.com!

Radiology Today's Physician Recruitment Center gives physician recruiters a powerful tool to satisfy their current needs. An ideal option for recruiters looking to fill partnership opportunities, academic appointments, and hospital staff positions, the Physician Recruitment Center is visited regularly by radiologists and other imaging physicians during their frequent trips to our website for the best coverage of industry news and trends.

Call 800-278-4400 or e-mail sales@gvpub.com to post your opportunities and reach the qualified radiologists who enjoy Radiology Today.



A Secure, Anonymous Résumé Bank
Job Alerts Sent to Your E-mail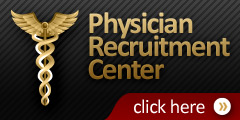 Are You Ready for Intense Price Competition?
Brian Klepper, PhD, said in his AHRA keynote address that new, intense competition on price and margin is the future of radiology. Read more »

Headed for Divorce?
Some see a trend toward separate interventional and diagnostic practices in radiology's future. Read more »

Taking the 'A' Out of PACS
Vendor-neutral archiving shifts control of data from vendor to facility and from radiology to IT. Read more »



2012 Annual Buyers' Guide


Don't miss our annual directory of the latest imaging products and services. Read more »



On the Case


Check out our original case study department, edited by radiologist Rahul V. Pawar, MD. Read more »

Also, you can check out the entire issue in the Radiology Today digital edition.




MRI and Pacemakers
A small study in the American Journal of Cardiology adds to evidence that people with pacemakers can safely undergo MRI exams, according to this NBC news report.

CT for Coronary Blockage Detection
CNN reports on a CT perfusion study presented at the recent annual meeting of the European Society of Cardiology.

MRI-Guided Catheterization
Forbes reports on a pilot study led by National Heart, Lung, and Blood Institute researchers that showed potential for utilizing MRI instead of X-rays to guide certain cardiac catheterization procedures.



Radiology Today's online gift shop features a wide variety of items for radiology professionals. Choose from t-shirts, journals, clocks, buttons, mouse pads, and much more! Check out our secure online shop today or call toll-free 877-809-1659 for easy and fast ordering.


Radiology Today is mobile for iPhone, iPad and Android users! Visit www.RadiologyToday.net/digital on your phone's browser to view the mobile version of this issue and bookmark us for future issues.



You will need Adobe Flash Player to view your digital issue. Go here for a free download.