"Radiology residents' past practice of using recalled examination questions to study reflected the practice within radiology programs across the country and did not represent an unfair advantage."

— Woodson Jones, MD, dean of San Antonio Uniformed Services Health Education Consortium, on the systematized use of "recalls" in preparing for radiology boards, as reported by CNN.



Michigan Imaging Firm
Faces $150 Million Lawsuit
According to WDIV Detroit, the US government filed a lawsuit seeking $150 million against Universal Imaging, Inc and its current and former owners, accusing the Michigan imaging company of numerous Medicare violations relating to required supervision of diagnostic tests as well as generating most of its revenue from physician kickbacks for referrals.

Study Questions Benefit
of PSA Screening
A MedPage Today article reports on a study published in the Journal of the National Cancer Institute that showed no obvious mortality benefit of prostate-specific antigen screening for patients during 13 years of follow-up. Prostate cancer mortality was actually slightly higher for patients who underwent the screening.

Thai Tiger in MRI
Makes for Asia First
In what's being described as a first for Asia, Thailand's The Nation describes what happens when a fairly standard MRI examination becomes anything but—when it's indicated for Meow, a 12-year-old, fully grown tiger.




Radiology Today's online gift shop features a wide variety of items for radiology professionals. Choose from
t-shirts, journals, clocks, buttons, mouse pads, and much more! Check out our secure online shop today or call toll-free 877-809-1659 for easy and fast ordering.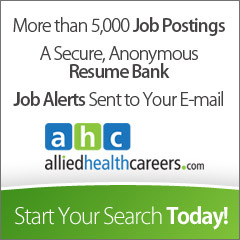 The press release announcing the merger of two radiology groups to form a 52-doctor group based in Greensboro, North Carolina, appropriately focused on the benefits to patients and physicians. While it did not tout the potential business benefits of the larger group, the business strength that could protect the radiologists' autonomy and security is every bit as important to the doctors involved. This month's E-News Exclusive looks at that merger and why it's something radiology groups should consider as a way to secure their futures.

— Jim Knaub, editor




Merger Reflects What's Ahead in Radiology Practice
By Jim Knaub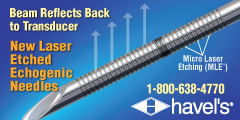 The announcement of Greensboro (North Carolina) Radiology's merger with High Point Radiology last week is a good example of the trend of radiology groups growing in size. The resulting 52-doctor group—which will operate under the name Greensboro Radiology—has contracts to serve 12 hospitals and 45 imaging centers in North Carolina and Virginia, according to the company.

"We expect the merger to be good for our radiologists and good for our patients," said David E. Ormond, MD, president of High Point Radiology, who will now serve on the executive board of the expanded group. "As part of a larger practice, our physicians will have more opportunities to specialize, and our patients in High Point and Lexington will benefit from ready access to a broader range of services."

Here are some facts and figures about the practice, according to the press release announcing the merger.

Full Story »



RSNA Reporter's Notebook


The neurologic impact of soccer's 'heading,' what CTs have to say about Stradivarius violins, and other news from November's annual meeting.
Read more »



Technology Update: MRI


Vendors focus on patient-friendly characteristics while maintaining image quality in the newest MR offerings. Read more »



5 Things to Watch in 2012


The traditional radiology model of a contract with a private radiology group augmented by preliminary reads on nights and weekends is increasingly facing challenges from different practice models. Read more »



IR Benchmarking — Keeping Up With the Dr Joneses


Software can help interventional radiologists share anonymized practice data to assess performance. Read more »




On the Case


Check out our original case study department, edited by radiologist Rahul V. Pawar, MD, DABR. Read more »

Also, you can check out the entire issue in the
Radiology Today digital edition.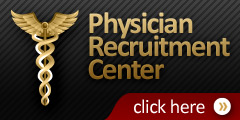 Have a product or service you want to market to radiology professionals or an open position that you need to fill quickly? Radiology Today offers many flexible advertising programs designed to maximize your results. From print advertising to
e-newsletter sponsorships, website advertising to direct mail opportunities, Radiology Today helps achieve your goals.

E-mail our experienced account executives today for more information or call
800-278-4400!

AlliedHealthCareers.com is the premier online resource to recruit radiology professionals. Post your open positions, view resumes and showcase your facility's offerings all at AlliedHealthCareers.com!

Radiology Today's Physician Recruitment Center (www.RadiologyToday.net/PRC) gives physician recruiters a powerful tool to satisfy their current needs. An ideal option for recruiters looking to fill partnership opportunities, academic appointments and hospital staff positions, the Physician Recruitment Center is visited regularly by radiologists and other imaging physicians during their frequent trips to our website for the best coverage of industry news and trends.

Call 800-278-4400 or e-mail sales@gvpub.com to post your opportunities and reach the qualified radiologists  who enjoy Radiology Today.