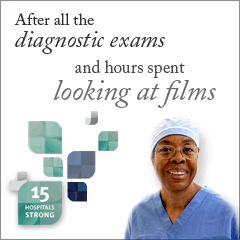 "Things are going to be far more difficult for radiologists than they have been for the past 10 years. What we have now is not guaranteed. Some will thrive in the future, while many will be caught unprepared."

— Lawrence Muroff, MD, speaking at RSNA 2011, as reported in RSNA News



UnitedHealth Announces
Fee Overhaul
United Healthcare, the United States' largest private insurer, recently unveiled its new physician compensation strategy, the Wall Street Journal reports. No surprise, hospital imaging is an area the plan targets for reduction.

CNN Calls Recall
Exam Use Cheating
After conducting its own investigation into the matter, CNN called out a subset of radiologists for cheating on board certification exams. Whether the practice of studying "recall exams," compiled from memorized test questions, constitutes actual cheating is up for debate among radiologists; either way, the article brought the issue to the forefront.

Study: Cardiac Imaging
Had Small Impact on Patient Care
Even after patients at high risk of coronary artery disease showed moderately to severely abnormal results on SPECT, PET, or CT angiography cardiac imaging exams, a sizeable percentage were not referred for recommended follow-up care, according to a MedPage Today report on the study.



Radiology Today's online gift shop features a wide variety of items for radiology professionals. Choose from
t-shirts, journals, clocks, buttons, mouse pads, and much more! Check out our secure online shop today or call toll-free 877-809-1659 for easy and fast ordering.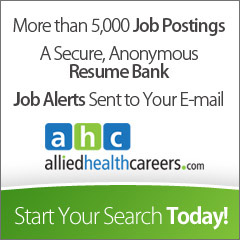 Detecting Alzheimer's disease and beginning treatment before symptoms appear could be a boon to fighting the disease. Current medications can slow its symptoms and progression, increasing the value of starting treatment as early in the disease course as possible. This month's E-News Exclusive looks at new research that may provide this opportunity.

— Jim Knaub, editor



PET May Predict Alzheimer's Decline
By Jim Knaub



PET imaging using the radiotracer 18F-FDDNP can track and predict cognitive decline over a two-year period, according to a report in the February issue of Archives of Neurology.

Researchers at UCLA developed 18F-FDDNP, which binds to both plaque and tangle deposits—the hallmarks of Alzheimer's disease—and can be imaged using PET, to show where in the brain these abnormal protein deposits are accumulating. Study author Gary Small, MD, a professor of psychiatry at the Semel Institute for Neuroscience and Human Behavior at UCLA, says FDDNP-PET scanning is the only available brain-imaging technique that can assess tau tangles. Autopsy findings have found that tangles correlate with Alzheimer's disease progression much better than do plaques.

Full Story »



Getting Specific


Breast-specific gamma imaging seeks to speed diagnosis and reduce false-positives. Read more »



Technology Update: CT


The newest CT offerings focus on reduced dose management, faster diagnosis, and more efficient workflow. Read more »



MRI's Open Market


More hospitals are opting for open MRI units as they see quality and patient comfort improvements. Read more »



Partly Cloudy


Cloud technologies are becoming more familiar to consumers and radiologists alike. Radiology Today spoke with three imaging organizations about their experience with the cloud in relation to image sharing and storage solutions.
Read more »



On the Case


Check out our original case study department, edited by radiologist Rahul V. Pawar, MD, DABR. Read more »

Also, you can check out the entire issue in the
Radiology Today digital edition.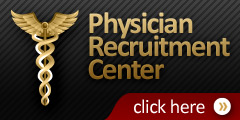 Have a product or service you want to market to radiology professionals or an open position that you need to fill quickly? Radiology Today offers many flexible advertising programs designed to maximize your results. From print advertising to
e-newsletter sponsorships, website advertising to direct mail opportunities, Radiology Today helps achieve your goals.

E-mail our experienced account executives today for more information or call
800-278-4400!

AlliedHealthCareers.com is the premier online resource to recruit radiology professionals. Post your open positions, view resumes and showcase your facility's offerings all at AlliedHealthCareers.com!


Radiology Today's Physician Recruitment Center (www.RadiologyToday.net/PRC) gives physician recruiters a powerful tool to satisfy their current needs. An ideal option for recruiters looking to fill partnership opportunities, academic appointments and hospital staff positions, the Physician Recruitment Center is visited regularly by radiologists and other imaging physicians during their frequent trips to our website for the best coverage of industry news and trends.

Call 800-278-4400 or e-mail sales@gvpub.com to post your opportunities and reach the qualified radiologists who enjoy Radiology Today.