"In this high-risk group [smokers], there was a survival benefit. I think that's notable. It's a very important consideration in screening. If you're going to screen and find things that you can't do anything about, there's not much point in that."



— John Whitney, MD, medical director of WellPoint Health, as reported in
USA Today



Do EMRs Save Money
or Increase Imaging?
A New York Times editorial on a recent study that found electronic access to medical records increased imaging orders discusses the common, though not simple, problem in medicine: What happens when what you believe disagrees with the data?

Healthcare Reform in
Supreme Court's Hands
After what CNN described as "one of the most anticipated Supreme Court hearings in years," the medical community and the rest of America now wait for the verdict on the healthcare reform law. Rulings are likely by late June.

Study Says PSA Testing
Still Has Value
The controversy over whether to screen for prostate cancer continues with the results of a large European trial that showed screening resulted in an estimated 21% reduction in the rate of prostate cancer deaths, according to a MedPageToday report on the study.



Radiology Today's online gift shop features a wide variety of items for radiology professionals. Choose from
t-shirts, journals, clocks, buttons, mouse pads, and much more! Check out our secure online shop today or call toll-free 877-809-1659 for easy and fast ordering.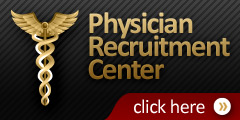 Deciding when, who, and how to screen for breast cancer generates a huge amount of debate in the medical and patient communities. That debate includes when to use ultrasound and MRI to supplement screening. This month's E-News Exclusive looks at research into how to supplement mammography screening in women with an increased risk of breast cancer.

— Jim Knaub, editor




Adding Ultrasound and MRI to Mammography Finds More Cancer in High-Risk Patients

How should they be added to screening regimen for women with increased risk?

A study of approximately 2,800 women at high risk of breast cancer found that adding ultrasound or MRI to their annual mammography found more incident breast cancers than MRI alone, according to a study published this month in The Journal of the American Medical Association.

"Annual ultrasound screening may detect small, node-negative breast cancers that are not seen on mammography," the authors wrote. "Magnetic resonance imaging may reveal additional breast cancers missed by both mammography and ultrasound screening."

The study, led by Wendie A. Berg, MD, PhD, included 2,809 women at 21 sites with an increased cancer risk and dense breasts. The women (mean age of 55) consented to three annual, independent screens with mammography and ultrasound in randomized order. After three rounds of both screenings, 612 of 703 women chose to undergo an MRI and had complete data.

Full Story »



Chair vs. Chair: What Radiologists Should Look for
in Ergonomic Seating
When it comes to workplace ergonomics, radiologists are becoming the patients, with job-related musculoskeletal injuries on the rise. The right chair—with the right training—can help. Read more »

Moving From CR to DR
Imaging directors share why their organization made the change. Read more »

EHR Meaningful Use Certification
One vendor details its process in getting its EHR MU certified as well as what the stage 1 requirements mean for radiologists. Read more »


Postcards From San Francisco
SIR 2012 hit the streets of San Francisco for the society's annual meeting. Read our coverage of some of the key presentations. Read more »

On the Case
Check out our original case study department, edited by radiologist Rahul V. Pawar, MD. Read more »

Also, you can check out the entire issue in the Radiology Today digital edition.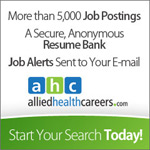 Have a product or service you want to market to radiology professionals or an open position that you need to fill quickly? Radiology Today offers many flexible advertising programs designed to maximize your results. From print advertising to e-newsletter sponsorships, website advertising to direct mail opportunities, Radiology Today helps achieve your goals.

E-mail our experienced account executives today for more information or call 800-278-4400!

AlliedHealthCareers.com is the premier online resource to recruit radiology professionals. Post your open positions, view resumes and showcase your facility's offerings all at AlliedHealthCareers.com!

Radiology Today's Physician Recruitment Center (www.RadiologyToday.net/PRC) gives physician recruiters a powerful tool to satisfy their current needs. An ideal option for recruiters looking to fill partnership opportunities, academic appointments and hospital staff positions, the Physician Recruitment Center is visited regularly by radiologists and other imaging physicians during their frequent trips to our website for the best coverage of industry news and trends.

Call 800-278-4400 or e-mail sales@gvpub.com to postط¢ your opportunities and reach the qualified radiologists who enjoy Radiology Today.