"We are going through a dramatic change where it's no longer about what your doctor knows, it's about what a team of doctors, nurses and others are able to do together."



— Atul Gawande, MD, in a CNN article on specialization in medicine



Laxative-Free Form
of CT Colonography
Researchers at Massachusetts General Hospital have developed a new form of CT colonography that does not require patients to undergo the laxative prep typical of the screening process. Whether it will eventually lead more patients to get screened for colon cancer, as CBS reports, only time will tell.

Proposal Aims to Cut
Kids' Radiation Exposure
The FDA has its eyes on vendors in a new proposal that aims to protect children against unnecessary radiation exposure. According to a USA Today article on the proposal, new X-ray and CT machines will need to have at least four children's settings (for newborns, 1-year-olds, 5-year-olds, and 12-year-olds) vs. the one younger-than-12 setting most machines have today.

Could Ultrasound Research Change Heart Disease Diagnosis?
Science Daily reports on research using ultrasound to measure multidirectional blood flow through the heart as a way to diagnose heart disease.



Radiology Today's online gift shop features a wide variety of items for radiology professionals. Choose from
t-shirts, journals, clocks, buttons, mouse pads, and much more! Check out our secure online shop today or call toll-free 877-809-1659 for easy and fast ordering.



This month's SNM meeting showcased the latest developments in nuclear medicine and molecular imaging. One interesting research area focused on using PET myocardial perfusion imaging to potentially bring a more quantifiable evaluation to heart disease by measuring coronary flow reserve.

Doctors qualitatively evaluate SPECT and angiography exams routinely; perhaps some quantitative assessment could help sharpen decision making. Two studies on that topic are the subject of this month's E-News Exclusive.

— Jim Knaub, editor




PET Perfusion Takes New Approach
to Quantify Coronary Artery Disease

Using PET myocardial perfusion imaging to quantify coronary flow reserve (CFR) may provide better diagnosis of heart disease than traditional angiography, according to information presented this month at the SNM annual meeting in Miami.

"Although different studies revealed a prognostic value of CFR, this study is the first that systematically assessed the diagnostic value of CFR against invasive coronary angiography as a standard of reference for detection of coronary artery disease," said Philipp Kaufmann, MD, a lead study author from the department of radiology and cardiac imaging at University Hospital Zurich in Switzerland.

The study, presented during a press conference at the annual meeting, was one of two that examined aspects of using PET and CFR to assess coronary artery disease. The second was led by researchers from Brigham and Women's Hospital in Boston.

Full Story »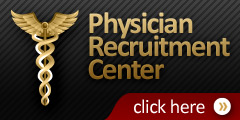 Choosing Wisely
The ACR has joined the American Board of Internal Medicine-led Choosing Wisely campaign to reduce unnecessary care, reduce patient dose, and help curb healthcare costs. Read more »

Overdiagnosis
and Mammography
A new study finds overdiagnosis with increased screening, but there's no way to determine which tumors do not need to be treated. Read more »

ARRS Reporter's Notebook
A compilation of what's new and noteworthy from the American Roentgen Ray Society's annual meeting in May. Read more »

On the Case
Check out our original case study department, edited by radiologist Rahul V. Pawar, MD. Read more »

Also, you can check out the entire issue in the Radiology Today digital edition.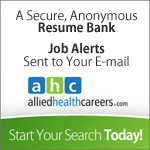 Have a product or service you want to market to radiology professionals or an open position that you need to fill quickly? Radiology Today offers many flexible advertising programs designed to maximize your results. From print advertising to e-newsletter sponsorships, website advertising to direct mail opportunities, Radiology Today helps achieve your goals. E-mail our experienced account executives today for more information or call 800-278-4400!

AlliedHealthCareers.com is the premier online resource to recruit radiology professionals. Post your open positions, view résumés, and showcase your facility's offerings all at AlliedHealthCareers.com!


Radiology Today's Physician Recruitment Center (www.RadiologyToday.net/PRC) gives physician recruiters a powerful tool to satisfy their current needs. An ideal option for recruiters looking to fill partnership opportunities, academic appointments, and hospital staff positions, the Physician Recruitment Center is visited regularly by radiologists and other imaging physicians during their frequent trips to our website for the best coverage of industry news and trends.

Call 800-278-4400 or e-mail sales@gvpub.com to post your opportunities and reach the qualified radiologists who enjoy Radiology Today.