Have a product or service you want to market to radiology professionals or an open position that you need to fill quickly? Radiology Today offers many flexible advertising programs designed to maximize your results. From print advertising to e-newsletter sponsorships, website advertising to direct mail opportunities, Radiology Today helps achieve your goals. E-mail our experienced account executives today for more information or call 800-278-4400!

AlliedHealthCareers.com is the premier online resource to recruit radiology professionals. Post your open positions, view résumés, and showcase your facility's offerings all at AlliedHealthCareers.com!

Radiology Today's Physician Recruitment Center (www.RadiologyToday.net/PRC) gives physician recruiters a powerful tool to satisfy their current needs. An ideal option for recruiters looking to fill partnership opportunities, academic appointments, and hospital staff positions, the Physician Recruitment Center is visited regularly by radiologists and other imaging physicians during their frequent trips to our website for the best coverage of industry news and trends.

Call 800-278-4400 or e-mail sales@gvpub.com to post your opportunities and reach the qualified radiologists who enjoy Radiology Today.



A Secure, Anonymous Resume Bank
Job Alerts Sent to Your E-mail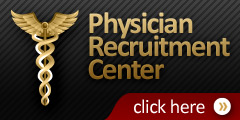 Breast Density Notification
Considered both helpful and confusing for patients, notification laws are expanding across the nation. Read more »

Administrative Challenges in Radiology
A Radiology Today interview with incoming AHRA president Carlos Vasquez, MSM, RT(R), CRA, FAHRA. Read more »

SNMMI Reporter's Notebook
Nuclear medicine news from the society's recent annual meeting in Miami.
Read more »



Penguin Anatomy


Veterinarians at Brookfield Zoo in Chicago are utilizing 3D reconstructions and ultrasound technologies to produce new perspectives on the creatures in their keep.
Read more »



On the Case


Check out our original case study department, edited by radiologist Rahul V. Pawar, MD. Read more »

Also, you can check out the entire issue in the Radiology Today digital edition.




Komen Accused of Overselling Mammograms
Susan G. Komen for the Cure recently made ABC News headlines when two Dartmouth professors called out the organization for manipulating breast cancer survival statistics in its advertisements, in essence overselling the benefits of mammography.

What's Behind the Drop in Imaging?
In a MedPage Today article, the ACR comments on a recent study looking at reasons for the slow growth of imaging. Is it prior authorization, higher out-of-pocket costs, reimbursement cuts, or something else?

Tech Charged as 'Serial Infector'
A traveling lab technician has been indicted in a New Hampshire hepatitis C outbreak, with the investigation continuing in at least six other states. According to CBS News, David Kwiatkowski is accused of reusing needles at a hospital catheterization lab, possibly infecting more than two dozen people with the disease.



Radiology Today's online gift shop features a wide variety of items for radiology professionals. Choose from t-shirts, journals, clocks, buttons, mouse pads, and much more! Check out our secure online shop today or call toll-free 877-809-1659 for easy and fast ordering.


Radiology Today is mobile for iPhone, iPad and Android users! Visit www.RadiologyToday.net/digital on your phone's browser to view the mobile version of this issue and bookmark us for future issues.



You will need Adobe Flash Player to view your digital issue. Go here for a free download.