Have a product or service you want to market to radiology professionals or an open position that you need to fill quickly? Radiology Today offers many flexible advertising programs designed to maximize your results. From print advertising to e-newsletter sponsorships, website advertising to direct mail opportunities, Radiology Today helps achieve your goals. E-mail our experienced account executives today for more information or call 800-278-4400!

AlliedHealthCareers.com is the premier online resource to recruit radiology professionals. Post your open positions, view résumés, and showcase your facility's offerings all at AlliedHealthCareers.com!

Radiology Today's Physician Recruitment Center gives physician recruiters a powerful tool to satisfy their current needs. An ideal option for recruiters looking to fill partnership opportunities, academic appointments, and hospital staff positions, the Physician Recruitment Center is visited regularly by radiologists and other imaging physicians during their frequent trips to our website for the best coverage of industry news and trends.

Call 800-278-4400 or e-mail sales@gvpub.com to post your opportunities and reach the qualified radiologists who enjoy Radiology Today.



A Secure, Anonymous Résumé Bank
Job Alerts Sent to Your E-mail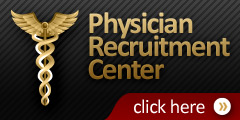 Rule Out Scans — New Studies Support CCTA
in the Emergency Department
Three new studies support the use of CT scans for low-risk patients presenting with chest pain. Not everyone agrees, but doctors are exploring how to best use the tool. Read more »

Managing Monitors for Digital Mammography
Interpreting mammography requires the highest-resolution display of routine exams. Making sure the display does its job so the radiologists can do theirs is an ongoing effort. Read more »

Characterizing Lesions
Dual-energy CT is providing a new view in oncology imaging. Read more »



Vendor-Neutral Archiving — Consider a Step-by-Step Approach


The benefits of a vendor-neutral archive come at a cost. Experts in the field offer a stepped approach to help budget-challenged facilities make the transition.
Read more »



On the Case


Check out our original case study department, edited by radiologist Rahul V. Pawar, MD. Read more »

Also, you can check out the entire issue in the Radiology Today digital edition.



Hospital Supplies, Devices Huge Driver of Costs
Contrasting previous analyses that have linked increased healthcare costs with the use of diagnostic imaging services, new research, reported on by ScienceDaily, has found the biggest expense may not be imaging technology but hospital supplies, including medical devices such as stents and artificial joints.

Obama vs. Romney on Healthcare Reform
The New England Journal of Medicine online recently published articles from both President Obama and Governor Romney in which they elaborate on their differing perspectives regarding healthcare reform.

Radiation Scandal Abroad
This article from Great Britain's The Guardian shows that excess radiation exposure is not just a US problem, and adds the specter of a massive coverup.



Radiology Today's online gift shop features a wide variety of items for radiology professionals. Choose from t-shirts, journals, clocks, buttons, mouse pads, and much more! Check out our secure online shop today or call toll-free 877-809-1659 for easy and fast ordering.


Radiology Today is mobile for iPhone, iPad and Android users! Visit www.RadiologyToday.net/digital on your phone's browser to view the mobile version of this issue and bookmark us for future issues.



You will need Adobe Flash Player to view your digital issue. Go here for a free download.