Radiology Today's online gift shop features a wide variety of items for radiology professionals. Choose from t-shirts, journals, clocks, buttons, mouse pads, and much more! Check out our secure online shop today or call toll-free 877-809-1659 for easy and fast ordering.



A Secure, Anonymous Résumé Bank
Job Alerts Sent to Your E-mail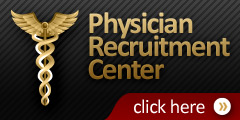 Radiology Today is mobile for iPhone, iPad and Android users! Visit www.RadiologyToday.net/digital on your phone's browser to view the mobile version of this issue and bookmark us for future issues.



You will need Adobe Flash Player to view your digital issue. Go here for a free download.



Are Your Orders in Good Order?
An expert answers common questions about obtaining proper exam orders.
Read more »

Mammography Information Systems
Breast imagers face the dual challenge of keeping up with regulations while improving workflow. Read more »

How to Build a Busy PAD Practice
The ranks of patients with peripheral artery disease are expected to grow, due partly to the obesity epidemic and an aging population. According to some in the industry, this presents a great opportunity for interventional radiologists interested in diagnosing and triaging these patients. Read more »

Technology Update: CR — A Changing Role
Direct digital radiography is expanding, but CR still has its strengths and uses in many facilities. Read more »

On the Case
Check out our original case study department, edited by radiologist Rahul V. Pawar, MD. Read more »

Also, you can check out the entire issue in the Radiology Today digital edition.




Imaging and Hospital Stays


There's no proven connection, but a new study detailed in ScienceDaily reports that more expensive hospitalization jumped while imaging utilization decreased. It would seem that research is warranted to measure how imaging might affect hospitalization.



Overuse of Diagnostic Imaging


Radiologists comment on the overuse of imaging and the Choosing Wisely campaign in the October issue of the Annals of Internal Medicine.



CCSVI Study Fails to Support Angioplasty for MS


Results from the largest study to date on CCSVI do not support angioplasty as a treatment to relieve MS symptoms, according to a MedPage Today article on the subject. We've reported on this topic twice this year in Radiology Today.




Have a product or service you want to market to radiology professionals or an open position that you need to fill quickly? Radiology Today offers many flexible advertising programs designed to maximize your results. From print advertising to e-newsletter sponsorships, website advertising to direct mail opportunities, Radiology Today helps achieve your goals. E-mail our experienced account executives today for more information or call 800-278-4400!

AlliedHealthCareers.com is the premier online resource to recruit radiology professionals. Post your open positions, view résumés, and showcase your facility's offerings all at AlliedHealthCareers.com!

Radiology Today's Physician Recruitment Center gives physician recruiters a powerful tool to satisfy their current needs. An ideal option for recruiters looking to fill partnership opportunities, academic appointments, and hospital staff positions, the Physician Recruitment Center is visited regularly by radiologists and other imaging physicians during their frequent trips to our website for the best coverage of industry news and trends.

Call 800-278-4400 or e-mail sales@gvpub.com to post your opportunities and reach the qualified radiologists who enjoy Radiology Today.