Web Exclusive
Solving the Health Tech Skills Gap
By James Benitez, RT. (R.) A.R.R.T.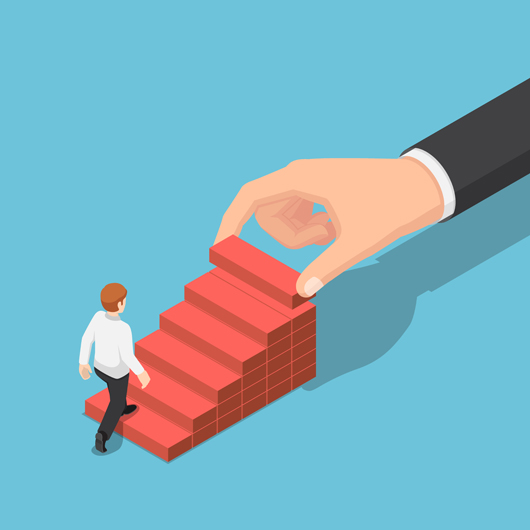 The United States is facing a troubling shortage of health care employees, with the industry needing 2.3 million new workers by 2025. Over the next five years, more than 110,000 new medical and clinical lab technician and technologist jobs will open, but there will be just 10,000 trained workers to fill them. At the same time, hospital technology—especially in fields such as imaging—is rapidly advancing, requiring workers to develop highly specific and ever-evolving skills in order to meet the dynamic health needs of their communities.
Together, these challenges create a pressing demand for hospitals to shift their thinking—not only about how to address the looming worker shortage but also about how to ensure workers have the necessary skills to serve their communities in the future. To paraphrase hockey legend Wayne Gretzky, we must skate to where the puck is going, not to where it has been.
That means that health care providers must tap into an increasingly diverse pool of workers who often require a more flexible and novel approach to education. Providers must embrace training solutions that can adapt to new and emerging skills, creating ongoing learning and career opportunities for health care workers.
Building Blocks
Stackable credentials are one of the potential answers. Best described as a sequence of credentials that exist on their own as complete and valuable certifications, stackable credentials can be used as building blocks for obtaining more advanced—and frequently more valuable—certificates or degrees. As the shelf life of skills continues to shrink and technology rapidly advances, these shorter-term credentials also have the power to transform educational and career pathways. They can create a more flexible and adaptable system of lifelong learning for working students. It's a system that seems especially beneficial for those in the health sciences and technology professions.
Stackable credentials allow students to progress quickly through a series of programs, staying up to date on ever-changing technology, advancing their learning, and moving into many different health care roles along the way. For example, a student may initially earn a certificate that leads to a job at a hospital. When he or she decides to advance in his or her career, that credential can be used to help obtain a license, which in turn may lead to an associate's degree. Rather than spending years away from working in their field to achieve one educational goal, the stackable model allows students to advance their career and their education at the same time.
At San Antonio's Southwest General Hospital—where I lead the radiology department—we have embraced stackable credentials as a way to help our imaging employees advance their careers, increase their salaries, and fill vital roles at the hospital. One of our employees, Frank Ramirez, came to Southwest General with a limited medical radiologic technologist certification. But we knew Frank had the ambition to do more advanced work at the hospital. We encouraged him to enroll in the College of Health Care Professions' online radiology technology program Associate of Applied Science degree while working at the hospital. Over the next two-and-a-half years, Frank trained in a variety of in-demand radiology modalities, including CT and MRI. He saw his salary increase by 25% along the way, and we gained an experienced employee, armed with the latest training, who could better help our patients.
Stories such as Frank's show just how valuable stackable credentials can be for both employees and the hospitals where they work. On average, limited medical radiologic technologist students who complete a stackable online radiologic technologist associate's program through the College of Health Care Professions receive substantial pay increases, with a median starting salary of $45,000.
Stackable credentials do not stop at an associate's degree. Those who choose to earn a bachelor's degree can see even higher pay and more advancement opportunities. They also gain new leadership skills that can prepare them for management roles at a hospital. For example, starting salaries for directors of imaging departments range from $85,000 to $120,000. Importantly, students can accomplish their educational goals without giving up their current job in pursuit of a degree. In turn, hospitals do not lose valuable workers while they work to become even stronger employees.
By allowing workers to continue to care for patients while building their careers and staying up to date on the latest lifesaving technologies, stackable credentials are an important tool for health care workers—and the hospitals and communities they serve.
— James Benitez, RT. (R.) A.R.R.T., is director of radiology at Southwest General Hospital in San Antonio.