Web Exclusive
Evaluating Technology Investments in Rural Hospitals
By Mike Schrader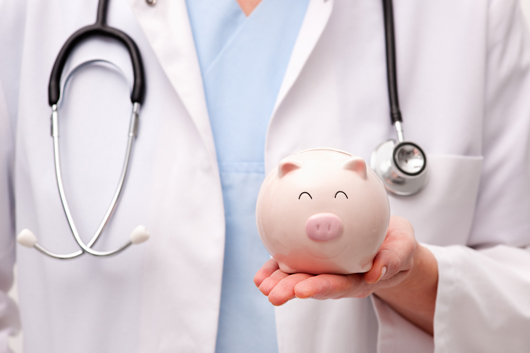 For many hospitals, 2021 was marked by unusual fluctuations in patient volume, activity, and procedural type and volume. Rural hospitals, which serve nearly 1 in 5 Americans, felt the effects of these fluctuations acutely. With large catchment areas and a greater percentage of elderly patients with chronic conditions, rural hospital administrators are experts at providing quality care while managing tight budgets.
Even with their experience, rural hospital administrators still encounter department-specific challenges that are difficult to manage from an operational and budgetary standpoint. In radiology departments, for example, the unpredictable caseload makes technology purchasing decisions difficult.
Rural radiology administrators must balance the desire to provide state-of-the-art diagnostic services close to home with the reality that purchasing advanced systems may make return on investment uncertain. Some of the questions they face include the following:
• How many exams justify a new equipment purchase?
• How many time slots must be available for nonscheduled exams—and how do you keep that from resulting in staff sitting idle some days and being overbooked on others?
• How can a system near end of life be maintained? And what are the service costs and downtime involved in maintaining it?
• Would a new purchase make it possible to serve the community better or more efficiently?
However, by looking for ways to adopt data-driven business models and maximize the lifetime value of products and solutions, leaders can meet the needs of their patients while still operating within economic constraints.
Evaluate Use
To determine where to invest, first evaluate which imaging systems are used the most. For example, in some places, MRI may be a luxury while in others it may be a necessity with a high return on investment. Even within a modality category, applications may influence the purchase of accessories and consumables. Does the department need high-channel breast and head coils or does it conduct primarily knee and back studies and send other studies to a nearby center, making a more limited coil inventory feasible? Is the CT system used primarily for trauma and nonscheduled studies or advanced imaging such as cardiac studies? Is X-ray case volume high enough to justify an additional system—or a replacement system that is more compatible with the hospital's IT infrastructure?
If there isn't the volume to justify investment in advanced imaging systems but a department would still like to offer those services, consider contracting a mobile system for one day every week or two. Teleradiology solutions also make it possible to contract additional readers, if necessary, at a teaching hospital or other large system.
Review Service Terms
Many rural hospitals rely on outside companies to service their equipment. However, before committing to a long-term original equipment manufacturer service contract, investigate whether independent service providers (ISPs) can provide better or equally effective parts and service without locking the department into a long-term service contract. Determine how soon parts and service can be delivered, particularly if there are limited back-up devices and downtime would significantly hamper the ability to provide care. Some ISPs even offer on-demand service, freeing the department from an expensive contract.
Forge Partnerships
Equipment vendors and ISPs may offer value-added services such as workflow analysis or continuing education opportunities, sometimes via free webinars. In addition to formal opportunities, connect with them at trade shows to learn what similar-sized hospitals are doing. In addition to more formal benchmarking, this "ballpark" benchmarking can help generate new ideas about how to manage the department.
Alternative Investment Approaches
Traditional equipment purchases necessitate large capital investments and prolonged returns on investment. Increasingly, manufacturers are offering "pay-per-scan" business models, allowing hospitals to pay only for what they use. These models also shift expenses from a capital to an operating budget.

Other options to purchasing new equipment are renting mobile equipment temporarily or purchasing refurbished products that have been restored. This gives rural hospitals access to advanced technology that offers high-quality clinical and operational performance, all at a lower total cost of ownership.

When radiology departments do decide to invest in a new piece of imaging equipment, trade-in programs may help recover some of the old equipment purchase price.
Make Equipment Last
When hospitals have a device that is nearing end of service, radiology administrators may feel they have no choice but to purchase a replacement. Yet here is another situation in which parts dealers and ISPs provide a valuable alternative. Parts suppliers may sell used or third-party parts for those with older systems, and an ISP can install them to keep devices up and running.
Balancing what the patient population needs with what the budget can afford is one constant in the challenging yet rewarding life of a rural radiology department administrator. Rural hospitals can maintain momentum by systematically assessing departments and focusing on improvements that fit their needs in terms of financial goals and departmental operations. As operational and business priorities continue to shift but the need for patient care remains high, these assessment strategies can help manage cost savings and facilitate smart asset management, helping to keep productivity high, patients satisfied, and budgets under control.
— Mike Schrader is the director of business development at Dunlee.