Web Exclusive
Leveraging CDS to Meet MACRA Challenges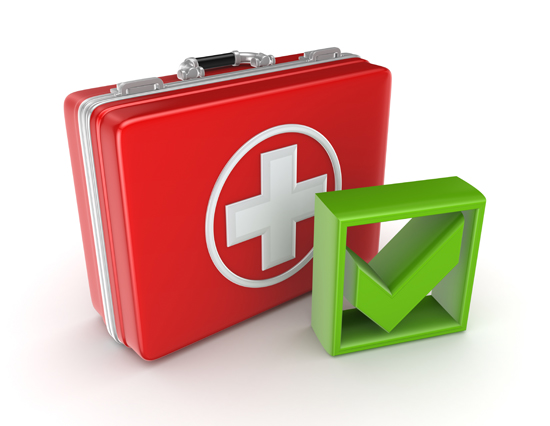 By Juliana Hart, BSN, MPH

With its complex and sometimes confusing guidelines, the Medicare Access and CHIP Reauthorization Act (MACRA) affects all providers, including specialists and typically nonpatient-facing practitioners such as radiologists. Radiologists must review the regulations to determine their eligibility status for participation and evaluate them in the context of other regulatory initiatives, while evaluating their organizations from multiple perspectives—technology, workflow, and practices—to be successful in the coming years.
While a growing number of radiologists have already reviewed their patient-facing and nonpatient-facing interactions to determine whether they qualify for exclusion under the program's Merit-Based Incentive Payment System (MIPS) track, that's only the beginning. Navigating the landmark legislation outlined in the recently published Final Rule—and figuring out how to modify existing workflows to achieve compliance and maximize reimbursement—makes planning and implementation that much harder.
The Centers for Medicare & Medicaid Services (CMS) is offering some flexibility with MACRA, allowing radiologists and other health care providers to pick their pace of implementation to avoid penalties. Even with added flexibility, however, most radiologists would benefit from automated solutions to make their quality reporting and best practice implementations easier.
Leveraging modern clinical decision support (CDS) technology can provide radiologists with substantial radiology-specific MIPS performance criteria assistance. CDS helps ensure that radiologists meet quality and improvement goals and capture as much CMS reimbursement as possible.
How CDS Addresses MIPS Criteria
Most radiologists are expected to be paid under the program's MIPS track, as most of the advanced alternative payment models would not include radiology services. Within MIPS, most radiologists will be considered nonpatient-facing clinicians and will be excluded from reporting performance measures—previously the Physician Quality Reporting System (PQRS)—in the "quality" category.
Alternately, for those radiologists who qualify and participate within MIPS, the weighting and reimbursement will be most heavily focused on the quality measures, accounting for 60% of incentive payments. To comply, providers must select six metrics, addressing the high-priority items. Achieving high performance can be a daunting and resource-consuming task that requires substantial workflow shifts and the utilization of new clinical practices for health care organizations.
Radiologists will find that MACRA initiatives, which focus on value over volume, are complementary to their most up-to-date quality improvement efforts. For example, the MIPS radiology-specific performance measures align incentives with larger population health initiatives such as, "follow-ups on radiologist recommendations." This is an important goal, as recent data reveal that one-third of radiology results calling for further clinical action are not acted upon. CDS can address this performance measure, among others, by enabling the delivery of smart, real-time alerts to clinicians at the point of care.
As clinicians are often overloaded with alerts and frequently show signs of alert fatigue, advanced CDS offers a better system for follow-up care that can be incorporated into the clinical workflow, displaying only the most critical information at the point of care. When a clinician receives an actionable alert from a CDS system, he or she knows it is a recommendation for best practice and must be reviewed. Thus, in delivering critical information at the point of care, CDS may improve patient outcomes through appropriate use of imaging. In addition, eliminating duplication and inappropriate use can result in a lower utilization of resources—another measure of success under MACRA. Finally, CDS aids clinicians in monitoring documentation as it is recorded—whether through structured or unstructured data fields—and analyzing it against clinical guidelines and information in systems outside the EHR, including those in radiology departments.
How CDS Addresses Appropriate Use Criteria
One of the most important aspects of MACRA, as it relates to radiology, is that it encourages appropriate imaging use. CDS can help radiologists gauge which types of imaging exams fall into this category and, in doing so, serves multiple compliance purposes. MACRA's existing PQRS measures align with the appropriate use criteria (AUC) guidelines under the Protecting Access to Medicare Act (PAMA) and Fee Schedule Regulations, which promote the use of CDS in radiology. These regulations require that CDS systems be used to support advanced imaging orders and incorporate AUC defined by provider-led entities.
In the MIPS "improvement activities" category (weighted at 15%), radiologists can use the CDS system and its accompanying reports to monitor and improve performance across the enterprise. In addition to supporting improvement at the point of care, radiologists can run reports to identify variations in ordering practices. Notably, when linked to clinical conditions (eg, diagnoses and procedures) and with patients' relevant information as identified by CDS, radiologists can review ordering patterns by facility, group, and provider.
CDS solutions can also provide feedback at the point of care and on a weekly, monthly, or quarterly basis, allowing a health care organization to monitor progress toward goals and make ongoing adjustments as needed, while meeting the most up-to-date radiology quality objectives. This supports compliance with the activities in the "improvement" category.
Moving Forward With CDS
An advanced CDS platform can help provider organizations meet MACRA radiology challenges. CDS does this by delivering point-of-care value, presenting clinicians with patient information they may otherwise be unaware of, and promoting adherence to clinical guidelines. When looking to meet MACRA, PAMA, and Physician Fee Schedule regulatory challenges, radiologists should seek solutions that can address multiple needs for an IT investment and deliver the broadest return on investment. As the greater health care community migrates to a value-based world, having better and more precise CDS solutions will make a significant difference in a radiologist's outcomes and bottom line.
— Juliana Hart, BSN, MPH, is vice president of market development at medCPU.