Web Exclusive
Balancing Act — Navigating Cost vs Value in Health Care Economics
By Karim Boussebaa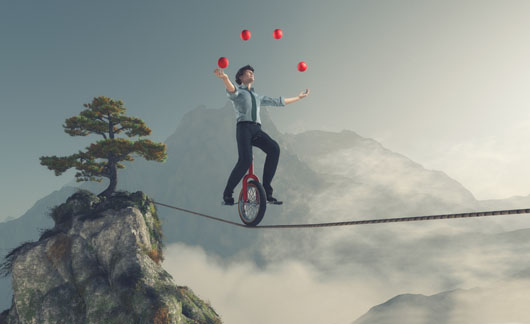 As health systems are increasingly assessed in a value-based care world, the balancing act of cost vs benefit is playing a more prevalent role in purchasing decisions, particularly in medical imaging. Radiology administrators seek more integration across their imaging solutions, and they're asking strategic, broader questions: To what extent will this investment improve clinical decision making across every step of the imaging process? Will it work seamlessly with current workflows and adapt to our needs in the future? What impact will it have for the overall patient experience at our organization? How will this help us reduce costs or meet the various value-based care quality benchmarks we're faced with for reimbursement?

This outcomes-based focus is part of the radiology department economics that health care providers are facing today. However difficult this new environment may be, there are clinically advanced imaging solutions designed to offer support. These solutions help health care providers thrive by improving diagnostic confidence and the patient experience, while also providing operational reliability and flexibility, helping to reduce the total cost of care.

Diagnostic Confidence
From a clinical perspective, diagnostic confidence is paramount, but imaging staff are under tremendous pressure as imaging volumes continue to grow. How can we help organizations do more with less, or better streamline what they have? It's all about removing the levels of variability to get the patient through the exam as efficiently as possible. Workflow improvements that automate procedures and offer actionable insight at every step are critical to enable imaging staff to perform more scans in less time.

If radiologists can acquire a precise image in the first scan, they reduce the need for rescans. In particular, spectral CT uses low contrast and material characterization tools to provide more insights than conventional CT at a low radiation dose. With spectral CT, radiologists are empowered to find things that aren't visible with ordinary scans—things that could have significant implications for diagnosis and treatment. This means a faster turnaround on diagnosis, which leads to more timely and better patient care and enhanced patient safety. By avoiding the need to send patients for extra imaging exams or to other parts of the hospital for more tests, hospitals can also realize potential cost savings and more efficient workflows.

Operational Reliability
Beyond diagnostic confidence, operational efficiency and reliability play a bigger part in achieving value-based care than most realize. On average, more than 60%, or about $60 billion, of total radiology spending is spent on department operations. Of that, $10 billion to $12 billion is reported to be wasted resources, such as the wrong test or protocol. Knowing that there is a big opportunity to improve cost efficiency, radiology administrators are looking for imaging solutions that will reduce manual processes, maintain uptime, improve scanner utilization, and help their practices run more efficiently.

For example, if a CT scanner is not working properly, it has a domino effect throughout the department, causing longer wait times, rescheduling, and, ultimately, lost revenue. Health systems need to be able to solve these problems before they impact daily operations. With imaging solutions that are data driven and integrated into everyday workflows, health care organizations can more easily identify gaps for operational efficiency.

With the proper insight, radiology administrators can readily make sure patient and staff safety and quality initiatives are on track to meet established standards. For example, radiation dose is a key patient safety concern in any imaging operation. With radiology exposure management software, imaging staff can collect, measure, and analyze a patient's exposure to radiation. This allows administrators to establish trends and identify any red flags, to help ensure reliability, quality, and continuous improvement.

Financial Pressures
Like any other business, hospitals must remain competitive and profitable to survive. This is especially true with increasing consolidation in the market. With imaging's prominent role in health care, radiology department administrators must make strategic, forward-thinking decisions about the right imaging solutions and partners who will help them best meet their clinical, operational, and financial goals. It's important for health care providers to consider how technology will support their radiology departments with actionable, intelligent insight at every step and with integrated, patient-centric imaging solutions that include workflow and lifecycle management so that they will be better able to deliver on the promise of value-based health care.

The parameters of cost and value will mean different things to every hospital. Each health care provider will need to define what it means to measure value in terms of key areas such as access, satisfaction, and efficiency. At the same time, they must consider the varied short- and long-term costs of their investments, including acquisition, integration, personnel, maintenance, and replacement costs. However, the ultimate goal is clear; providers want to maximize the value of imaging investments to address the goals of the Quadruple Aim: improved patient and staff experience, better health outcomes, and lower cost of care.
— Karim Boussebaa is senior vice president and general manager of CT and AMI for Philips.