Web Exclusive
How Medical Certification Supports Health Care Professionals
By Sara Baker, MEd, RDMS, RVT, RMSKS, RT(R), FSDMS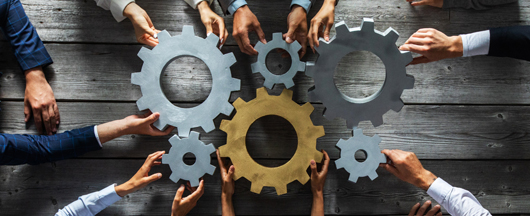 COVID-19 has been devastating for many, but particularly for frontline health care professionals charged with keeping millions safe. Shockingly, however, thousands of health care professionals have been furloughed during the pandemic. If health care jobs are eliminated or reassigned out of patient care activities during the world's most devastating medical crisis in 100 years, how can professionals hope to stay employed or relevant? Professionals must position themselves as indispensable to their employers and assure patients they are receiving the best medical care.
Hospitals and health care clinics rely heavily on routine medical care to maintain profitability. The deferral of most nonurgent voluntary procedures during the pandemic creates a significant risk for these institutions. This financial distress among hospitals and the broader health care structure is causing management to furlough employees. In both regular times and during the COVID-19 chaos, the quality of patient care is one thing that can never be compromised.
Medical certification is a highly regarded industry process. The rigorous assessments and continual learning certified professionals attain cultivate a global community dedicated to the highest standards in health care and patient safety. Securing certification and diversified certification allows professionals to access more resources while increasing their knowledge, skills, and abilities to deliver care in and beyond their practice area. These certifications open employment opportunities and enable management to redeploy qualified professionals to other COVID-burdened hospital areas.
Reducing Disruptions
Clinical care during the pandemic has been severely challenged. Overburdened emergency departments, ICUs, and around-the-clock teams of professionals to care for millions of COVID patients have taxed hospitals. As management struggles to balance financial stability and labor costs, they also strive to avoid furloughs. Redeploying health care professionals during these times can eliminate the need for employment changes. Certified professionals can be more valuable and marketable, and their expertise can be a deciding factor in personnel deployment as management faces cost reductions.
One example of workers who found themselves on the frontlines of COVID care is sonographers. These professionals were assisting in diagnosing coronavirus conditions and monitoring patients' overall health. During the height of the first pandemic surge, many sonographers were redeployed to provide critical supplemental health care resources to other departments. At my hospital in Wisconsin, for example, sonographers rotated as medical screeners for both patients and employees entering the hospital. As patient volumes returned to normal, staff sonography professionals remained employed and have now returned to their specialty practice areas. Redeployment enabled our health care management team to be agile, maintain consistent quality care, and avoid putting employees on furlough.
Independent Certification
In these uncertain times, the skills that certified sonographers provide elicit a sense of trust from both management and patients. In terms of relevant independent credentials, a Council of Inteleos certification—the universally accepted endorsement of the American Registry for Diagnostic Medical Sonography, or ARDMS—is accepted as proof of proficiency. Gaining additional certification in medical sonography can also significantly increase employment opportunities and earning potential. Additionally, patients are becoming aware of the importance of credentials and understand how they can improve their care. At my hospital, sonographers are required to be credentialed an RDMS and RVT, and the hospital's radiology department benefits from such diversified certified professionals.
"Sonographers have been part of the frontline health care workforce caring for coronavirus patients," says Dale R. Cyr, CEO and executive director of Inteleos. "As the recognized standard in sonography, ARDMS is dedicated to empowering these professionals with independent certifications that ensure a highly knowledgeable medical staff that helps mitigate risks to patient care."
With the emergency response needed to combat the COVID crisis, certifications offer significant benefits to medical professionals. Certification and specialty certifications within one's practice area have been shown to increase earning potential and protect careers in disruptive times. Fully credentialed professionals can become essential to their employers, expand their practice areas, and improve patient trust.
— Sara Baker, MEd, RDMS, RVT, RMSKS, RT(R), FSDMS, is the lead sonographer at a hospital in Wisconsin and a council member of the American Registry for Diagnostic Medical Sonography.