Web Exclusive
Equipment Finance Opens Door
to New Technology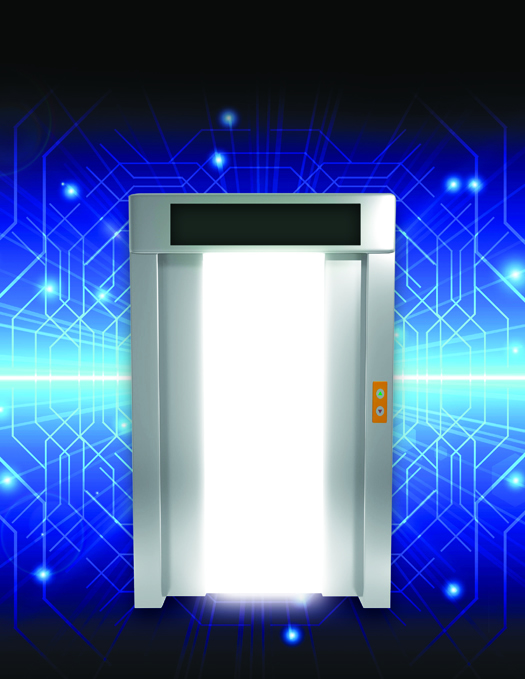 BY VICTORIA TEREKHOVA

Although technology advancements have played an important role in imaging for quite some time, technology is driving efficiency, patient care, and improved outcomes more than ever. Many providers in women's health, oncology, radiology, and every facet of imaging find themselves seeking a balance between investing in technology that can improve patient outcomes and controling costs.
While some studies show that investment in CT, MRI, and other imaging technology is on the rise, prolonged uncertainty around health care reform and the subsequent impact on reimbursements makes it difficult for many providers to commit to an investment in new technology. But innovation isn't just the way of the future for technology companies and health care providers; innovation is also paving the way for new types of equipment financing.
As technology has evolved from traditional hardware and software to more service-based solutions, finance companies have had to adapt to increasing demands from clients who are looking for more flexible equipment financing solutions, primarily driven by technology advancements across all industries. This is good news for imaging providers, who can now take advantage of these same nonstandard forms of equipment financing that have been largely driven by the information technology and cloud services industries. For both private imaging centers and hospitals, new, more flexible forms of financing can open the door to improving patient care through cost-effective investments in imaging innovation.
New Payment Methods
The Equipment Leasing and Finance Association (ELFA) lists innovation in equipment finance as one of the top 10 equipment acquisition trends of 2017. Across all industries, end users are seeking value-added benefits for ease of access and process improvements, including imaging. The same ELFA article notes a growing trend—managed solution transactions that help realize the benefits of aligning costs with business demands and avoid obligations of ownership—among the most popular new strategies for obtaining technology equipment.
A key differentiator between traditional equipment financing and managed services solutions lies in the fact that the components of a nonstandard contract aren't always delivered by a single organization. There are many instances in which a manufacturer provides infrastructure, but software and services are overseen by third parties. This means all parties must work together to come up with an agreement that best meets the needs of the provider.
Although today's nonstandard financing agreements, which enable organizations of all types to bundle the complete cost of a technology solution (eg, equipment, services, software, and training) have been around for a long time, many imaging providers are showing an increased interest in these and other "full service" financing packages. Other options may allow providers to match payments to cash flow or even skip or defer payments.
"As a service" offerings, sometimes also called managed solutions agreements (MSAs), are a relatively new category of product that provide maximum flexibility for the customer and frequently include bundled hardware, software services, maintenance, and other intangible assets. Agreements frequently feature nontraditional rights for providers, such as the ability to upgrade, downgrade, or terminate the contract early at a designated time. Another hallmark is a dependency upon multiple parties to fulfill the full range of products and services in the agreement.
Many providers are also drawn to MSAs because they allow equipment investments to be paid for out of operating budgets as opposed to capital budgets. This will come into sharper focus as Lease Accounting changes (Topic 842) take effect in 2019. These changes will require most equipment leases, even those considered operating leases, to be on the balance sheet, attracting CFO and management attention. In this environment, providers will be looking to obtain access to equipment and related services on payment terms that can be viewed as service agreements rather than loans or leases. 
Traditional Options
Although nonstandard financing is a popular new strategy, there are many options available for imaging providers who are looking for more traditional equipment financing so that obtaining new equipment is not necessarily dependent on cash flow. With equipment financing, an imaging provider can upgrade or invest in new equipment with little to no cash down and, by spreading out payments over the useful life of the equipment, monthly payments can be kept small. Many finance companies offer flexible payment terms, such as deferring payments for the first few months or structuring payments to match cyclical cash flows.
In fact, in many cases the equipment is cash flow neutral—or even cash flow positive—after the first month. Many of the advances in equipment over the past few years make it easier for imaging providers to work more efficiently and increase throughput, which generally results in increased revenue. In these cases, the money generated by the new equipment is sufficient to cover the monthly payment on the same piece of equipment.
For many radiologists and imaging clinics, equipment financing provides access to the capital and expertise needed to make wise health care IT investments. There are many benefits to financing technology solutions that providers may not be aware of, including the following:
• Many equipment finance agreements do not require a down payment, allowing providers to acquire technology equipment without an outlay of cash.
• Equipment finance agreements preserve existing credit lines.
• Equipment finance agreements can be set up to accommodate the sometimes lengthy installation process. In these cases, the technology vendor receives progress payments at predetermined milestones as the system is installed, leaving diagnostic imaging providers free to use their cash for other business needs.
• Equipment finance agreements can help ease the impact of reimbursement cuts by keeping monthly payments small and spreading them out over the life of the system.
• The entire technology solution, including software and "soft costs" of installation, training, and existing IT enhancements, can be financed. This means a provider can finance 100% of a project's costs.
Specific options available to help diagnostic imaging providers obtain new equipment while meeting their financial goals include the following:
• Tax-Exempt Conduit Lease. This helps imaging centers in nonprofit hospitals avoid the high financing costs associated with traditional tax-exempt bonds, while retaining the flexibility of a lease.
• Conditional Sale Financing Agreements. This option provides fast financing and flexible payment schedules for all equipment needs.
• Loans. This is the most traditional form of financing, which allows complete payment control at competitive rates.
Although the future of reimbursements, insurance, and other factors that impact imaging providers remains uncertain, one thing is clear: Technology will continue to pave the way for faster, better, and more efficient patient care. Evolving equipment finance solutions can help even the most risk-averse providers obtain the equipment needed to remain competitive while conserving cash and maintaining financial flexibility.
— Victoria Terekhova is a vice president specializing in health care equipment financing at Key Equipment Finance. She can be reached at Victoria_Terekhova@KeyBank.com.