Web Exclusive
Lean Into Postpandemic Change
By T. Scott Law, Sr, CPA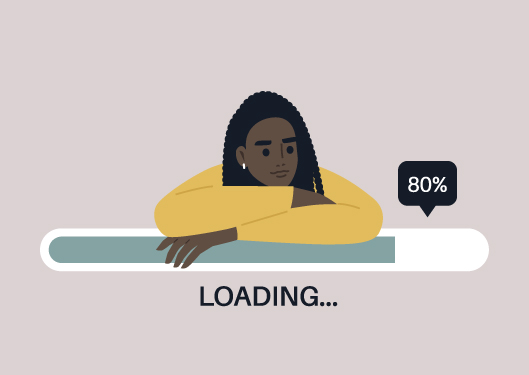 Radiology is still suffering as the COVID-19 pandemic eases. Much of the public's attention during the height of the pandemic fell on health care organizations. Scenes of overworked nurses and doctors low on necessary provisions were far too common, but challenges in other health care sectors were also rising.
Many specialty practices saw significant losses. Dermatology services decreased by 73%, ophthalmology by 79%, and radiology by up to 40%. Seemingly across the board, providers and practices that did not have COVID-related functions were severely impacted.
Now that we're more than halfway through a new year, radiology practices haven't seen these trends reverse. This has a profound effect on health care revenue cycles. While there has been some recovery in the industry, full recovery for some specialties may not come for some time.
The challenge, then, is to understand current consumer demands better and adapt operational practices to retain revenue where possible—while still improving patient experience in this new climate.
Pandemic Effects
Several factors caused radiology practices to lose patient volume during the pandemic. Much of it was localized, depending on the severity of infections in geographic areas, with certain providers limiting service offerings during outbreaks to minimize potential exposure for staff members and patients.
Other reasons were more straightforward, eg, the sharp upticks in demand for hospital space to accommodate patients affected by COVID. There were also complications when state and federal mandates curtailed all nonessential services, including specialty elective care.
These losses have impacted health care revenue cycles and will continue to do so. The extent to which recovery will occur is uncertain; even if pent-up demand means the return of in-person treatment, some services—such as all of the annual mammograms missed last year—can't be recouped.
A shift in who pays for services has also complicated financial performance. The rise in unemployment has led to higher rates of coverage loss for people who have private insurance. It has also fueled higher sensitivity to the pricing of certain services and a growing inability for patients to pay for them.
These problems create further issues. When people can't pay for radiology services, they are more likely to skip some procedures altogether—leading to potentially serious health complications down the road. And because payment responsibility has shifted to patients, adding to rising care costs, there is a growing demand for price transparency among health care consumers who feel they aren't getting the information they need to make decisions. Knowing that 1 in 10 consumers won't pay a bill they can't understand, it's easy to see why price transparency is so important.
Evolve Operational Resilience
For radiology practices, now is an excellent time to step back and review your operation. Identify what served your business well over the past year and what may need to change in the future. The following are several avenues to consider as you work to regain footing in the back half of the year:
• Stay informed of support initiatives. There have been a number of government initiatives designed to help health care organizations, and there could be more in the coming year. Watch out for state and federal relief in the form of personal protective equipment, forgiveness filings, advanced payment systems, and the like.
• Get ahead of payment problems. Work with patients who have financial challenges; agreeing on payment plans with more flexibility around due dates can turn bad accounts into assets. One practice has seen a 184% increase in payment plan use over the past year, with 59% of users paying in full within the first five-and-a-half months.
• Find opportunities for empathy. Examine the patient experience you offer by listening to your patients. Understanding their needs helps you establish better pricing and determine how frequently patients should pay. This also allows for more personalized experiences—a bonus for returning clients—and sidesteps an otherwise thorny collections process.
• Communicate across channels. Charitable customer service will go a long way in bolstering the patient experience and helping your practice. So will omnichannel communications, such as e-mail and text reminders for upcoming appointments and scheduling follow-ups.
• Leverage data and better technology. Newer and better-performing capabilities such as integrated machine learning and AI tools will help you streamline otherwise burdensome practices. You'll also be able to increase revenue by making workstreams more efficient.
As trying as the past year has been, it's now an opportune time to create a new beginning for your practice. If you adapt your practice to meet the shifting consumer needs that accompany this post-COVID world, you'll set yourself up to fully recover from the pandemic with better patient understanding and revenue optimization.
— T. Scott Law, Sr, CPA, is the founder and CEO of Zotec Partners. He graduated from Butler University and is a member of the Radiology Business Management Association, the Medical Group Management Association, and the ACR's Radiology Leadership Institute.