Web Exclusive
Financial Checkup
By Andrew Colbert
Is your practice in position to take advantage of efficiencies in the health care industry?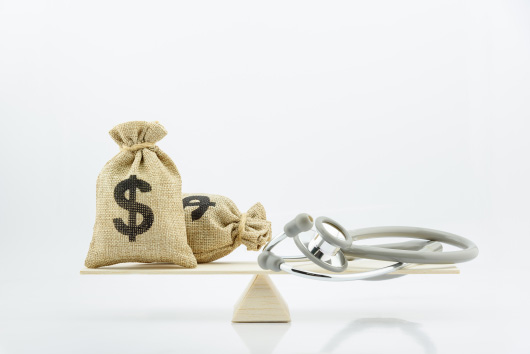 There is a near-term predicament mounting for many radiology groups. According to the US Census, the over-65 population—one of the largest consumers of radiology services—is expected to grow 60% by 2030. Additionally, IR outpatient services are projected to grow more than 22% in the next five years per the Advisory Board, a global firm that strives to improve the performance of health care organizations.
However, in light of increasing demand for radiology services, the supply of radiologists remains relatively stagnant. Moreover, nearly one-half of all radiologists report that they have suffered from burnout, according to the 2018 Medscape National Physician Burnout & Depression Report. 
Further compounding these challenges, practices often lack the back-office capabilities, infrastructure, and capital to enable maximum productivity. Practices are also dealing with increased patient receivables, hospital consolidation, and complex data-reporting requirements, while simultaneously coping with pressures to increase value and reduce costs.
Smaller radiology groups are dealing with the added burden of increasing competition as larger radiology groups enter new markets. Larger groups typically have the funds and resources to tackle these and other challenges, but for smaller firms, the road ahead can be a lot more challenging.
Finding a Partner
In today's radiology industry, efficiency is key to success. IR is the glue that ties many radiology groups to their hospital clients. Workflow efficiency has a distinct ability to positively impact a practice and create competitive advantages. The question surrounding how practices should obtain efficiency is always on the table, and consolidation among radiology practices is one potential solution. The need to consider mergers, partnerships, or other opportunities in order to increase capital and resources is growing and will ultimately allow smaller practices to continue competing in their markets. Yet, decisions such as these should not be taken lightly.
Before identifying the right future partner, a radiology practice needs to develop a strategic plan. This plan should clarify the firm's short- and long-term business objectives, as well as outline the practice's future business goals and financial projections. This information will better depict an overview of the practice and identify areas for improvement.
Once a strategic plan is developed, radiology groups can then consider the preferred path to scale and be better armed to find the appropriate partner to succeed in the local market. Partners can include other radiology groups that deliver more personnel and capital for better efficiencies in both patient care and workflow, or they can be investor groups that offer capital for new workflow systems and more personnel to better serve patients.
Determining the right partner will position the practice well for the future. As consolidation of the radiology industry continues and consumers' preference for less-invasive IR services grows, radiology practices looking for new partnerships will benefit from developing better efficiencies and competitive advantages. With a priority on the patient experience, interventional radiologists will be able to utilize the new capabilities that come with building scale in order to remain competitive in their market for years to come.
— Andrew Colbert is a managing director and founding member of Ziegler's Healthcare Corporate Finance Practice. He has completed numerous affiliation/merger transactions for physician groups and specializes in advising about strategic and financing alternatives including merger and acquisitions, capital-raising transactions, and partnership development.