Web Exclusive
A Safe Bet: Connectivity Enhances Patient Safety
By Heather Annolino, RN, MBA, CPHRM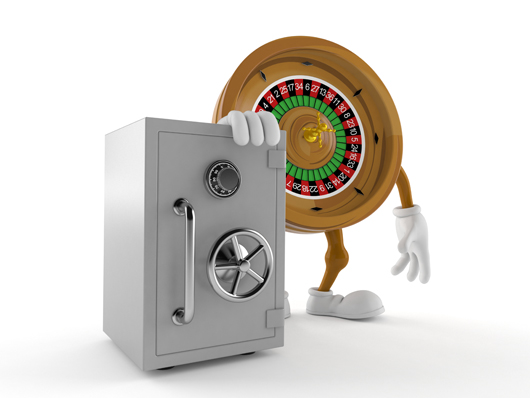 Keeping patients safe within a care facility is the ultimate goal, but the COVID-19 pandemic, in addition to the transition from fee-for-service to value-based reimbursement, has resulted in administrators needing to continually monitor the ever-changing health care landscape.
As facilities continue to operate during these difficult times, it is important for them to reduce the occurrence of adverse events, which could affect the quality of patient care as well as their reimbursement rates.
Because the prevailing reimbursement model is tied to quality metrics as determined by the Centers for Medicare & Medicaid Services, reducing readmission rates related to patient safety risks is more important than ever. The ability for health care organizations to implement predictive analytics and data discovery tools, which can identify hidden patterns and trends, is central to reducing risks. These systems allow the organizations to focus on interventions and changes in processes, detect vulnerabilities, and increase preparedness before, during, and after an incident.  
Moving forward, health care organizations must embrace a heightened level of risk management to provide an environment free from harm. Risks associated with the pandemic, along with gaps in previously established processes, require better risk management and patient safety systems with the ability to capture, track, and analyze data in real time to enhance processes that will mitigate adverse events and preventable errors. Working as a centralized reporting tool, the use of AI within these systems can reduce biases to assist with making enhanced decisions to continually drive operational efficiencies.
Applying Data to Improve Care
An effective, integrated patient safety tool needs the following three system requirements to ensure health care leaders can elevate care, enhance quality, and reduce risk:
• Advanced analytics. Through the use of AI and predictive analytics, health care organizations can take large, seemingly random data sets and organize them to uncover hidden patterns and trends. This is known as data discovery. The data are then converted into actionable insights based on fact-based queries, to identify trends that aren't influenced by any personal biases. Utilizing AI, patient safety and/or risk management teams can have full insight into key factors before and after the event.   

• Event reporting and investigation. Without this insight of key factors, facilities will have incomplete data sets and be unable to address the root cause of the event. By using a centralized event reporting and investigation tool, health care organizations can quickly and easily report incidents in the proper manner, while empowering health care organizations to better understand patient safety events, improve the patient experience, and elevate the facility's patient safety culture.
• Root cause analysis and action planning. Developing a thorough timeline to explore and display the possible causes of a particular event allows investigators and team members to focus on multiple root causes, as there is often more than one root cause that leads to a single incident. This tool also assists with creating data-driven reports based on root causes, contributing factors, medical records, interviews, and other key data gathered throughout the investigation, which enables action plans. This improves an organization's access to information in real time, as traditionally this information is documented on a whiteboard.
For example, there may be risks associated with a patient's visit to the radiology department, including a missed abnormality, delay in diagnosis, or incorrect studies being performed. By using data insights gathered through an integrated patient safety tool, organizations can focus their resources on ways to reduce the occurrence of these risks by predicting the key indicators of the event. And with the use of AI, organizations can further refine their understanding of the causes of the event and identify associated influences. Since these modules are integrated and working together, not siloed among teams or departments as they have been in the past, risk and patient safety managers can better understand potential adverse events to create and apply focused interventions during the pandemic and beyond.
— Heather Annolino, RN, MBA, CPHRM, is senior director of health care practice at Ventiv, where she plays an integral part in developing Ventiv's patient safety solutions. Annolino has more than 25 years of experience in health care, serving for nearly 20 years in various roles focused on addressing risk management and patient safety.