Web Exclusive
How an Independent Radiology Practice Fought Consolidation

By Stephen Holtzman, MD, MS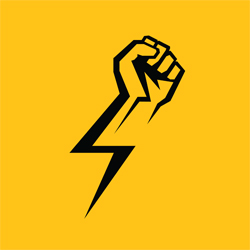 Merger and acquisition activity for hospitals and health systems set a new record in 2017. A total of 115 deals were announced over the course of the year, a 13% increase over the previous year. The trend has continued, with upwards of $156 billion in health care–related deal activity in the first quarter of 2018. We have seen this trend toward massive industry consolidation force many independent radiology practices to either close or be acquired.
At my practice, Radiology Associates of San Luis Obispo, an independent practice in California, we faced a similar dilemma and, in 2010, we had reached a tipping point. The practice had been growing annually in volume but had experienced continuing declines in payer reimbursement to the tune of $1 million in reduced revenue every year. Couple that with a physician workforce that was overstressed and overstretched, and it seemed like our fate was all but sealed. The practice was bleeding. If we wanted to maintain our independence, something needed to change.
Radiology in a Value-Based Care World
Rather than succumb to the market forces, we made the decision to try to buck the trend. We started by taking a look at the bigger picture of what was driving these changes to our business and working backwards from there, to figure out how best to adapt. The root, of course, was the evolution of the value-based care movement, whereby providers are held financially accountable to provide the best possible care using the most cost-effective treatment.
This paradigm changes everything for radiology business models that had previously been based on volume. To make the transition, we knew we needed to take a hard look at how we were running our practice and how we could make the adjustments necessary to thrive in this new environment.
We also knew we couldn't do it alone. To help us through the process, we turned to the management consulting firm Simpler Consulting, part of IBM Watson Health, which uses teams of coaches to help health care businesses spot and address sources of waste and inefficiency in their administrative processes.
Not surprisingly, our coaches zeroed in on our image reading and reporting process as the core area of focus for operational improvement. It's not uncommon for radiologists to get bogged down in repetitive work reading and generating reports. In our case, the coaches' assessment of our takt time—the rate at which an imaging report needs to be completed in order to meet customer demand—found that we could be a great deal more productive by trimming mere seconds out of the process. In fact, by quantifying the number of cases per day, the number of available radiologists, and the available radiologist reading hours per day, we found that cutting just 18 seconds per study would increase the number of cases processed per day from 910 to 970.
Even better, we were able to find those extra seconds not by working harder or faster but by being smarter. We implemented technology that lets us autopopulate common phrases into the findings and conclusions of our reports, automatically embeds electronic health data into the report, and enables our reading radiologists to make continual improvement suggestions as they work through reports.
We also found a great deal of new capacity by simply adjusting our schedules. Our coaches analyzed the number of unread cases per hour and quickly found that demand for reading time was highest between 10 am and 2 pm. Based on these data, we were able to match radiologist work hours to the hours of peak demand.
Meaningful Results
By implementing those workflow enhancements, our practice reduced waste, increased efficiency, improved quality, and reduced variability. Over the course of two years, our average number of cases read increased from 12 to 15 per hour. The increase translates into an additional 200 cases read per day by the practice and a decrease of 50% in the average number of unread cases per hour. That reduction in reading time per case has saved the practice about $1.2 million per year in radiologist time.
Additionally, roughly 80% of the time, an entire report can be generated with just a few mouse clicks. Generating reports quickly on the simple cases has allowed our radiologists to spend more time on the complex cases, which ultimately leads to faster, better outcomes. And our staff finally felt some relief; interventional radiologists are leaving our facilities 90 to 120 minutes earlier every day as a result.
These improved processes have driven our practice to become more precise and thorough and have allowed us to address this new era of value-based care on our own terms. As health care consumers' needs continue to grow and evolve, so too must our resolve to stay committed to innovation. Because of this commitment, the goals we have set for both the way we go about our business and the level of service we want to provide our patients finally feel attainable.
— Stephen Holtzman, MD, MS, is the CEO of Radiology Associates of San Luis Obispo.