Web Exclusive
Flexible Financing Offers Rural Hospitals a Lifeline
By James Seiferth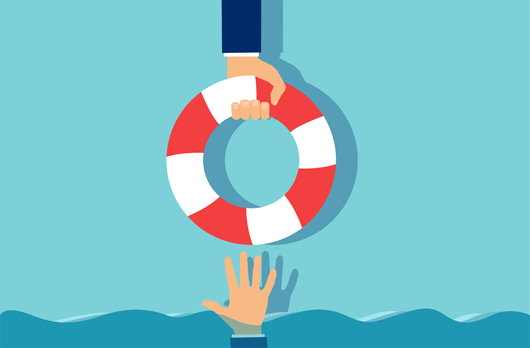 It's no secret that rural hospitals are fighting an uphill battle when it comes to competing in today's health care market. In fact, according to data from the Cecil G. Sheps Center for Health Services Research at The University of North Carolina at Chapel Hill, 119 rural hospitals have closed in the United States since 2010. In addition, a 2018 health care vertical market report from the Equipment Leasing & Finance Foundation attests that more than 20% of rural hospitals in the United States are near insolvency.
Although the challenges faced by rural hospitals are complicated, multifaceted, and cannot be overcome quickly or easily, investments in MRI, CT, and other types of advanced equipment might be instrumental in helping some rural hospitals not only survive but thrive.
Of course, the question of how to pay for new equipment looms large for rural hospitals that face many challenges, including those associated with higher physician shortages, fewer patients, and a higher percentage of patients covered by Medicare than their urban counterparts. For many rural hospitals, margins are lean and budgets are tight, at best.
"There is a snowball effect that drives a lack of capital, which causes an inability to invest in everything from technology to electronic health records to imaging to keep up with the standard of care," says Daniel DeBehnke, MD, MBA, CEO of the Omaha-based Nebraska Medicine system and coauthor of a recent Navigant report referenced in the Equipment Leasing & Finance Foundation report.
Innovations in Equipment Finance
Equipment financing may provide some relief. As equipment across all sectors has become more technologically advanced, the market has demanded that equipment finance companies provide more flexible financing options. In fact, in three of the last four years, "more innovative and customer-driven financing options" has made the Equipment Leasing and Finance Association's Top 10 list of equipment acquisition trends.
This is good news for rural hospitals, many of which are in desperate need of new equipment while also facing major funding challenges. Commonly referred to as alternative or "nonstandard" financing, these newer, more flexible equipment finance options are more than just a new product or service offering; they represent a shift in mindset toward a more solutions-based approach to financing equipment.
In many cases, nonstandard equipment finance starts with a much broader "team" approach to meeting a hospital's needs. The team can include the equipment manufacturer, a variety of service providers, an equipment finance expert, and other potential partners. Hospital leaders can select partners and solutions based on who can provide the greatest flexibility, which can include everything from usage-based payment plans to early cancellation. 
New MRI Helps Hospital Thrive
For Boone County Health Center in Albion, Nebraska, discovering tax-exempt financing was the key to a new MRI scanner and, unexpectedly, a new community of patients. When Boone County executives began researching new high-end scanners, their equipment vendor brought an equipment finance partner into the conversation to take a closer look at the hospital's specific needs and financial situation.
Although other options were evaluated—including creative financing choices that matched payments to the hospital's budget fluctuations, allocating funds from a rural development loan, and a loan from a local bank—a tax-exempt financing option provided this hospital with a lower rate, lower financing costs, and faster processing.
The hospital purchased a 1.5 T MRI scanner with a tax-exempt capital equipment lease agreement that enabled the hospital to pay for its equipment over 60 months, in a transaction that closed quickly and easily. Even better, the new, more comfortable scanner was accessible to and attracted patients from nearby towns that would otherwise have travelled farther for the same tests.
Also, although the hospital isn't large enough to have many subspecialists on staff, neurologists and orthopedic doctors frequently come through for monthly or bimonthly health care clinics. The new scanner allows these specialists to order more scans locally instead of sending patients to faraway big-city hospitals. This keeps more business from leaving town, saves patients valuable time, and helps keep the subspecialists coming back.
Be Informed Before Financing
As with any contractual obligation, it's important for hospitals to perform their due diligence before signing on the bottom line. When it comes to evaluating alternative or nonstandard financing agreements, hospitals should consider their "team" and be sure to choose both a manufacturer and a finance partner that have experience creating and executing these more flexible options, are familiar with the market, and take the time to listen and understand the unique needs of the hospital.
Getting thorough answers to the following questions can help provide hospitals with the knowledge they need to make an informed decision:
• How will the equipment be used?
• What is the equipment's useful life?
• How well does the equipment finance partner understand the business?
• Is the financing solution serving the hospital or the finance vendor?
• What are the total lease payments and costs?
• Can the lease be changed or terminated early?
• What is the hospital's responsibility if the equipment is damaged or destroyed?
• What are the upgrade options under this agreement?
• What are the hospital's options at the end of the agreement?
• Are there any extra initial or end-of-term costs?
• Are tax-exempt financing products or other solutions options for this project?
• How and when does funding occur?
Although a new MRI machine, CT scanner, or other new advanced equipment can't solve all of the problems plaguing today's rural hospitals, there are certainly cases in which the right equipment and the right financing may help. Rural hospitals that can take advantage of a competitive and evolving equipment finance industry just may find themselves on a healthier path.
— James Seiferth is manager of health care finance at Key Equipment Finance. He can be reached at james_v_seiferth@key.com.