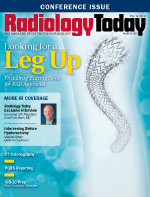 March 2013
ICD-10 Readiness — Four Things Facilities Often Miss in Planning for Next Year's Big Transition
By Keith Fulmer
Radiology Today
Vol. 14 No. 3 P. 41
In the course of conducting ICD-10 assessments for single and multifacility hospital systems, Kforce Healthcare Solutions has found similar problems that healthcare organizations need to correct to achieve compliance by the October 1, 2014, deadline. To fulfill ICD-10 assessment requirements, changes are needed in several areas, including coding, clinical documentation, training, program management, and vendor product testing and acceptance.
A high-level ICD-10 assessment can present a big picture view of potential roadblocks to compliance as well as highlight opportunities for future growth. An effective assessment examines people, processes, and technologies that will be impacted by the ICD-10 transition. It provides actionable information to guide ICD-10 implementation, from the planning stages through remediation and stabilization to the follow-up after the go-live in 2014. Considerations should be made for budgeting, IT system upgrades, clinical documentation assessments, and skills development for coders, physicians, and other related staff.
Common Assessment Challenges
1. Lack of program management: The lack of a solid ICD-10 program management office can pose a significant risk to readiness. Given the large number of affected systems, processes, and personnel, an internal program management office can help identify standards for implementation as well as help ensure all are coordinated and working together. In addition, this office can work with executive sponsors and an identified steering committee to establish and manage a critical implementation schedule, deliver baseline-reporting metrics, and maintain budgeting.
2. Poor communication: When it comes to ICD-10 planning, most organizations think of changes to coding and infrastructure but may overlook changes in areas where the transition's impact is less apparent. Human resources, compliance, nursing, billing, and registration will be affected by ICD-10 in varying degrees. A communication strategy reaching all departments can help address roles and responsibilities, timelines, and partners involved. In addition, a comprehensive communication strategy can help address change awareness throughout the organization.
3. Physician resistance: Although coders may be most directly impacted by ICD-10, physicians now will be responsible for providing a more detailed level of documentation and may face increased queries. Education and change management programs can minimize physician resistance to these increased demands necessitated by the transition. One particularly effective approach has been the use of physician champions and physician liaisons. Through this approach to physician relations, hospitals can help bridge the gap between leadership and physicians as well as streamline opposition to ICD-10 changes.
Additionally, healthcare providers using non–hospital-contracted physicians can increase adoption by implementing training programs presented at no cost to those physicians.
4. Hospital system partnerships: Through our ICD-10 assessment experience, Kforce has found hospitals often overlook the impact that ICD-10 will have on their strategic alliance and joint venture partnerships, such as relationships with physician practices, rehabilitation centers, wound care centers, ambulatory surgery centers, imaging centers, and home health agencies.
In evaluating these partnerships, Kforce often finds IT systems, revenue cycle processes, and training are areas where compliance risk often is underestimated. A collaborative, proactive approach should be used with an organization's various partners, including open communication to address issues such as compliance objectives and responsibilities, scheduling, and system testing. In some cases, executive-level decisions will be required to address ownership and cost burdens.
Options and Next Steps
An effective ICD-10 compliance strategy should include a comprehensive assessment of all personnel, processes, and technologies impacted. Dedicated governance and project teams should prepare a detailed budget, work plan, and awareness campaign. An experienced ICD-10 solutions provider can support an organization's ICD-10 transition, helping in-house staff to maintain efficient day-to-day operations through implementation. Your staff may be able to manage the transition, but can it maintain operating efficiency at the same time?
— Keith Fulmer, MHSA, PMP, is the executive vice president of Kforce Healthcare, a division of Kforce Inc. He is responsible for identifying and developing human capital solutions for the healthcare industry.