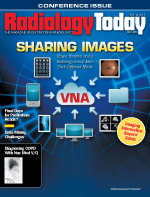 May 2013
Getting Physicians Ready for ICD-10
By Cortnie Simmons, MHA, RHIA, CCS, CDIP
Radiology Today
Vol. 14 No. 5 P. 34
Although the transition to ICD-10 will most directly impact coders, physicians will play an important role in providing the necessary documentation for coding, reimbursement, and quality outcome reporting. Hospitals and other health care organizations need to understand the new challenges that ICD-10 brings to physicians. They include increased time requirements to provide greater specificity in documentation in addition to patient care and existing productivity challenges caused by meaningful use and EMR implementation.
In comparison to ICD-9, physicians will need to provide documentation at an increased level of specificity, accounting for laterality, stages of healing, and episodes of care. Physician documentation also will require granularity for diagnoses such as diabetes, injuries, and postoperative complications and considerations for terminology changes to orthopedic procedures as well as other areas. If documentation isn't specific enough to help support ICD-10 requirements, physicians may face a higher volume of queries from coders and clinical documentation improvement specialists.
Because of the needed details, attending physicians will rely heavily on the detailed information that radiologists provide, including X-rays and imaging examinations, to meet ICD-10 documentation requirements for diagnoses. Likewise, referring physicians may need to be much more detailed in providing radiologists with greater specificity concerning the reason for a patient's visit and exams. Any workflow and documentation breakdown can lead to interruptions in claims reimbursement and the revenue cycle while issues are resolved in addition to the lack of appropriate code assignment in the ICD-10 system.
In preparing for ICD-10, radiology departments or practices need to make sure to communicate what they'll need from referrers to perform exams smoothly without frequent calls to acquire the information needed to support them. The reverse is true, too. Doing so will reduce the interruptions from referrers for the information they need.
Increased Specificity
As an example, trauma and injury cases will become one of the more challenging aspects of documentation specificity in the ICD-10 system. Whereas ICD-9 provides only one nonspecific diagnosis code to address both open and closed fractures, ICD-10 offers multiple code variables to describe a patient's fracture. This includes laterality (right vs. left), specifications for which limb is injured and whether the limb is displaced, and the type of encounter (eg, initial or subsequent). In addition, ICD-10 requires increased coding specificity to identify the severity of soft tissue damage based on the Gustilo open fracture classification system.
By proactively addressing physician resistance to ICD-10, health care organizations can minimize postimplementation challenges relating to patient care and reimbursement. Key differentiators that can help drive physician adoption of ICD-10 and minimize risk include documentation assessments, education and training by specialty, clinical documentation improvement programs, change management campaigns, phased communication strategies, and physician champions or liaisons.
"In our experience, we've found that the use of physician champions has provided success in managing physician resistance and promoting change management," says Keith Fulmer, MSHA, PMP, executive vice president of Kforce Healthcare Solutions. With an insider's perspective on the physician viewpoint, these champions would be selected to develop a thorough understanding of ICD-10 in order to train their colleagues and support the transition. Through a holistic approach to communications and change management, hospitals can help bridge the gap between leadership and physicians as well as streamline potential opposition to ICD-10 changes."
— Cortnie Simmons, MHA, RHIA, CCS, CDIP, is director of ICD-10 services and a certified AHIMA ICD-10-CM/PCS train-the-trainer in the health care division of staffing and solutions firm Kforce Healthcare Solutions.