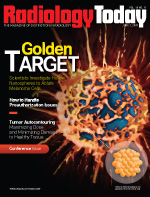 June 1, 2009
Cruiseware — Shipboard Digital X-Ray Gives Mobile Imaging a New Direction
By Beth W. Orenstein
Radiology Today
Vol. 10 No. 11 P. 26
Imagine that a passenger cruising aboard the Celebrity Solstice, which is hundreds of miles from port, slips and falls while dancing. Her foot swells. Is it broken?
Heading back to port and interrupting the vacations of the approximately 2,800 other passengers is not an option, but fortunately the ship has digital x-ray equipment aboard. Using hardware and software, the medical staff on duty can x-ray the passenger's foot, and the ship's physician can read it or send it via satellite to a centralized radiology reading location for a specialist's attention, if necessary.
Last fall, Royal Caribbean Cruises Ltd began installing ImagePilot CR Systems by Konica Minolta Medical Imaging on its cruise ships. It turns out that the imaging needs of a cruise ship are similar to those of many small facilities.
By 2010, 33 ships in the Royal Caribbean fleet are slated to have fully digital CR suites. Each of its ocean liners had been equipped with conventional x-ray equipment, but the cruise line wanted to upgrade to digital for a number of reasons, including improving the quality of care aboard ship, reducing costs, and protecting the environment.
"We started last fall with two ships, the Celebrity Solstice because it was new and Legend of the Seas because its wet film system broke and it was heading from Europe to the Far East," says Arthur L. Diskin, MD, FACEP, vice president and global chief medical officer for Royal Caribbean Cruises. Oasis of the Sea, which will hold up to 5,400 passengers and 2,165 crew members and be the world's largest cruise ship, will have ImagePilot when it launches late this year.
Improving Care
Diskin says switching from film to digital radiography enables Royal Caribbean to upgrade the healthcare that it provides to the millions of passengers who cruise with its liners each year. Among the passengers and the crew, Diskin says it's likely that a ship's medical staff will take at least one x-ray per day. "A lot of it is respiratory, to see whether or not passengers have pneumonia, and a lot is trauma. Did they break a bone or not?" he says. Also, Diskin says if a passenger or a crew member is taken ill or injured while in port, he or she can come back to the ship and get an x-ray rather than searching the port of call for a facility that has imaging capabilities. Royal Caribbean's cruise ships sail around the world—off the coast of China, India, Europe, South America, and the Caribbean. "We have ships in every time zone," he says.
The physicians aboard the ships are trained in emergency medicine or internal medicine. "Our doctors are good, but they are not experts at reading x-rays," Diskin says. "Depending on what they are looking for, they may have varying degrees of expertise in reading the x-rays." With wet films, if they need a second read, they have to take a photograph of the x-ray and send it as a JPEG file to a consulting physician via the Internet. "The process is tedious," he says. "It's not accurate, and it doesn't create the best images."
With the CR system, doctors can transmit the digital image via satellite to radiologists stationed at state-of-the-art reading rooms on land. "We have contracts with Jackson Memorial Hospital in Miami, near Royal Caribbean's world headquarters, and the Cleveland Clinic, so if we want to send them x-rays to look at, we can do that now," Diskin says. The CR system allows the doctors to burn the digital images on a disk for the passengers to take to their doctor at home, if necessary, Diskin says.
The digital system also improves the quality of the images that are taken. The ships don't hire radiologic technologists to take the x-rays; the x-rays are done by the nurse or the physician on duty. An x-ray technologist is contracted to train the ship's staff on how to take the best images. But if the patient is very large or very thin, when using film, it's not always easy to get the exposure exactly right, Diskin says. "Sometimes they have to repeat the x-ray, which exposes the patient to additional radiation," he says. With digital, if the image is overexposed or underexposed, "You can adjust for that and it looks OK," Diskin says. "The key issue becomes positioning, and exposure isn't a concern. The staff becomes more comfortable doing x-rays because they know exposure isn't such a fine issue."
Service at Sea
The digital system also solves maintenance and equipment issues for the cruise line. With the old system, if a cassette jams and can't be removed, a technician may have to come out to wherever the ship is docked. When the ship is at sea or in a faraway port, a service call could be a problem. "The new system's ability to enable the user to remove jammed cassettes eliminates the need for a service call," Diskin says. "The plate doesn't leave the cassette, which, we believe, will lead to longer lifetime use and fewer service calls. Indeed, that serviceability was a key factor in our selecting the ImagePilot."
The environmental benefits of digital vs. wet film were another consideration for making the switch. "Going digital eliminates the need for chemicals, which is eco-friendly," Diskin says. "You have to think about those things with cruise ships because you can't just dump the chemicals over the side. Now we don't have to transport the used chemicals to and from ports to dispose of them properly."
Once all the liners are outfitted, Diskin plans to have employees' chest x-rays done aboard ship. "All the crew members will have their annual reemployment x-rays done here and read by a single party, whom we have not yet determined," Diskin says. "But it will be someone with a developed teleradiology program. We will go with whatever high-quality facility gives us the best financial terms and service." Having employee x-rays done in house will be a major cost saver and ensure quality, he adds.
The ImagePilot system combines CR technology with PACS functionality, so the cruise line also will be able to store all those images digitally on a server, eliminating the need for physical storage space for films.
Steve Eisner, marketing manager of digital products for Konica Minolta, says going digital is a good investment. Depending on the facility and the volume of work it does, "Many times a system like ImagePilot can be acquired at a cost similar to traditional wet film processing systems," he says. "But it makes sense for the ships because the image quality will be consistent, and they will be able to get images very quickly to a remote doctor who will read the exam and help in the medical decision making."
Remote Access
"To make matters even simpler," Eisner says, "we have installed fairly sophisticated software that lives on each computer. It will allow us to not only monitor their functionality, but it also has the ability to send reports back to us. If there is an alert or some potential issue, it will let us know. If they have a problem aboard the ship, they can call us and we will be able to diagnose the problem and hopefully solve it remotely. Our statistics show that we can solve 75% of the issues people call about remotely."
The system also has an optical cleaner or mechanical sweeper that can clean specs of dust or hair or other artifacts that can get in the way of a good image, Eisner says. "There's a little brush that sweeps across the optics and clears debris—thus, no need for a service call," he notes.
Another feature of the ImagePilot is its Autopilot software, which helps the clinicians taking the image view what they need. "With all previous CR systems, you had to identify what is the body part and what is the view and study that you're going to be doing," Eisner says. "That tells the system how to process the image so it looks good. With ImagePilot, you don't have to do that." The system does not rely on technique or type of exam being done; it looks at the actual image acquired and determines the best way to display that image.
"What this does is reduce the number of steps or clicks that you have to do in order to take and view your image. It also takes a little burden off the technologist," Eisner says. "We find in some facilities, in certain fields, such as veterinary medicine, for example, these are technologists who are doing all sorts of things, not just x-rays. So, if they are a little off on their technique of taking x-rays, the ImagePilot will compensate and optimize the image display, and they can just move on. So it's producing very, very consistent quality images and reducing the number of steps technologists have to take to produce their images."
Works on Land
Introduced in January 2008, the Konica Minolta ImagePilot CR System is not only ideal for cruise ships, Eisner says, but also for various private practices, veterinarian's offices, and urgent care centers where the volume of work is steady but not overwhelming. "It doesn't do everything that a full-blown PACS system does," he says, "but it does a lot of the basic things small clinics and facilities need, such as acquire images, view images, distribute them to other computers or to a CD or DVD or other external systems, and serves as a long-term archive. We call it an all-in-one system. It's very easy to use and very intuitive."
The ImagePilot system, Eisner says, is not for a multi-hospital installation. "But for smaller facilities, it combines enough PACS capabilities so that they can do 95% of their work in house or send the image out for someone else to look at and do more."
— Beth W. Orenstein is a freelance medical writer based in Northampton, Pa. She is a frequent contributor to Radiology Today.