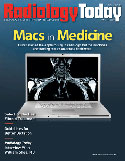 June 16, 2008
Workflow Analysis — What You Need to Do Drives How You Set Up a System
By Elizabeth S. Roop
Radiology Today
Vol. 9 No. 12 P. 30
When Lourdes Health System was ready to finalize the deployment of a comprehensive clinical workflow solution that would integrate the perinatal areas of its two inpatient facilities, Barbara Finegan, RN, wasn't about to let anticipation overtake common sense.
Nothing was going live until a comprehensive workflow analysis was completed and processes were documented, mapped, refined, and validated at Our Lady of Lourdes Medical Center in Camden, N.J., and Lourdes Medical Center of Burlington County in Willingboro, N.J.
"I can't imagine doing an implementation without a workflow analysis," says Finegan, a system administrator. "It was very valuable and actually took a lot of the pressure off because we had thought of so many different scenarios and so many different challenges … that when problems arose during go-live, we had already covered most of them. And if we hadn't, we had something that was very similar already written down. We were able to make decisions without having any kind of disaster."
Integrating processes at the two facilities required identifying and eliminating any workflow differences. Whether deploying systems hospitalwide or in individual departments, Finegan says a workflow analysis is always part of the process at Lourdes. It not only ensures that postimplementation processes are appropriate but also identifies areas for improvement and drives training on the new systems.
Lourdes worked with a project team from the system vendor and also involved managers, directors, and staff members from the facilities adding the new systems. "Having the staff involved was really valuable because managers thought things were working one way, but the staff would say, 'That's not what we do,'" says Finegan.
The process also identified numerous areas needing improvement that would likely have gone unnoticed without interdepartmental communications. "We were able to cut down on the time it would take to hand a patient over," Finegan notes. "Sometimes, it's just nice to see it all written down—what's involved in admitting one patient."
In reality, the majority of workflow analyses take place after a system has been selected. However, most agree that there are significant benefits to doing it in advance. "If you don't have a good idea of what your current situation is, it is hard to identify the system or the automation that will get you the most bang for your buck," says Lou Ann Wiedemann, MS, RHIA, manager of professional resources for the American Health Information Management Association. "People always want to jump to the end … where things are going to be better. But if you don't do that prep work and you don't understand where you're starting, sometimes you pick the wrong system."
Noel Nicely, a manager with Boston-based Beacon Partners, concurs. Conducting a workflow analysis in advance helps guide the selection process and gives a facility a solid idea of technical and user requirements. It helps identify the clinical processes that will be impacted by the implementation, as well as any peripheral requirements, such as hardware and software, "so you're not blindly picking what the system needs will be," she says.
Nicely adds that the analysis should be timed "fairly close to the implementation, [with] some time frame in there to do the system build and make adjustments to it based on what you found in the analysis."
To that end, JoAnn Klinedinst, PMP, CPHIMS, a senior director for healthcare information systems for HIMSS, takes it a step further by recommending an initial analysis prior to selection and another prior to implementation. She says operational changes can make the initial findings obsolete if too much time has elapsed, and conducting two analyses ensures any changes are incorporated into any process changes.
"If you're not going to take the time to do it right, when are you going to take the time to do it over?" she asks.
Team Effort
When it comes to doing it right, the first step is putting together the team to conduct the workflow analysis. The leader should be someone who can facilitate the process in a way that draws people out, gaining their confidence so they open up about areas for improvement.
The leader should also be capable of putting together and implementing an action plan to address issues because "if you gather this information and you don't follow through with it, it undermines confidence in the process," Klinedinst says.
Also important is giving whoever is facilitating the workflow analysis the time needed to see the process through. If that's not possible with internal resources, the facility should look for outside help from a consulting firm or vendors.
With the facilitator in place, the next step is selecting the participants to ensure that the team is well balanced and includes representation from all departments that will be affected by the new system. Nicely recommends a mix of team members that includes clinicians who understand the workflow and terminology within the departments and technicians with systems knowledge who can plan how to adapt the findings to the new system.
The committee should also consist of individuals able to communicate with department leaders so they can prepare the staff for the assessment and get them comfortable with the observation and documentation process. "That communication piece is key to success for so many reasons," says Nicely. "If you're going into [the department] and being obtrusive, writing things down and you're not communicating why, it's going to make the process that much more difficult."
Finally, the team should include a mix of directors, staff, and executives so that a clear picture can be developed not only of how workflow fits into the overall strategy but also what the formal polices and procedures are vs. how they are followed in day-to-day practice.
Communicate, Observe, Document, Validate
The actual workflow analysis consists of four steps, each of which requires a heavy dose of communication between the administration, analysis team, department leaders, and staff to ensure the highest level of cooperation and discourse required for success.
Calming fears that arise with the introduction of automation into any work process is the first challenge faced by the team. Addressing concerns from the outset will help gain buy-in at all levels and provide the interaction and access the team needs to collect the information necessary to fully evaluate workflow processes and how they will be impacted by the new system.
"There is a big fear factor that you're going to change the way they're doing something," says Wiedemann. "Communication is a big part [of workflow analysis], and it has to come from the top. You can have a group of directors responsible for doing the workflow and putting it all together, but if you want people to buy in, [the message must] come from the top."
In addition to gaining buy-in, Klinedinst says conducting a strengths, weaknesses, opportunities, and threats (SWOT) analysis is a valuable preparatory step. The SWOT analysis can identify problem areas to deal with before workflow can be properly analyzed and refined or redesigned, such as a lack of understanding of existing functionality or how departments interact. It can also set the stage for taking a stakeholder approach to workflow.
The workflow analysis itself encompasses four steps, starting with framing the process, in which the team must identify the business procedures that will be impacted by the system. This can be one of the most difficult aspects because departments often do not fully understand how their processes relate to others to trigger an event and a result. For example, an admission is a trigger event that impacts processes beyond just the act of admitting. Identifying those triggers and results will define the current state of the workflow.
The next phase is to drill down and identify the steps that go with each process resulting from the trigger event. The impulse is often to speed through this step, skipping over process mapping to head straight into fix-it mode. That, says Wiedemann, is a mistake.
"People want to jump to solving the problem," she says, "but the current process is what it is, and it needs to be mapped out."
At this stage, the process map will likely consist of a global view of three to five key steps that everyone agrees represents the current state. The next step is where the team takes those processes and determines if or how they can be applied to the desired future state in the new information system.
The goal during the third step is to look at the steps in the current process and map them to include substeps, including departmental and individual tasks. With that done, it is time to identify how they can be adjusted or replaced to get the most bang for the buck from the new system. For example, will adding speech recognition speed the transcription process? Can the admission process be improved if insurance information were integrated?
"When designing your future process, you're looking for leverage points into key pieces of the process for performance improvement opportunities," says Wiedemann. "You identify those, and then you can design your new future state, taking into consideration all those things you brainstormed and ideas you talked about."
The fourth and final step in the workflow analysis process is to sit down with IT to develop a use case that illustrates what the system should do. Throughout each stage of the analysis, validation should be taking place to ensure that the right processes have been targeted and the planned future state will not only work but will also achieve the overall strategy for the new system.
Whether conducted by the vendor, consultant, or the facility itself and whether it takes place before or after system selection, the value derived from integrating workflow analysis into system implementation is far higher than the time it may take away from completing deployment.
In addition to ensuring that any workflow changes are identified and redesigned, the analysis can expose areas of weakness or strength that could impact the success of deployment, as well as guide purchasing decisions, employee adoption, and even training.
— Elizabeth S. Roop is a Tampa, Fla.-based freelance writer specializing in healthcare and healthcare IT.