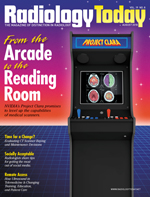 Billing and Coding: Filling In the Blanks
By Melody W. Mulaik
Radiology Today
Vol. 19 No. 8 P. 10
When querying radiology professionals about what their greatest challenges are related to orders, most would respond that it is getting complete and detailed clinical information from referring physicians for every exam and every patient. A lack of good data can create concerns around patient care, employee productivity, and accurate and complete ICD-10-CM coding. This, coupled with overall frustration for all stakeholders, makes this a key area of concern that needs to be addressed. Addressing this critical issue takes time, but the rewards are well worth the effort. Ideally, the treating physician will always order the right exam, the exam performed will exactly match what was ordered, the radiologist will dictate exactly what was performed, the coders will assign the correct codes to match what was dictated, and the payer will provide the appropriate reimbursement with no rejections or denials the first time the claim is submitted for payment. With the impending requirement of appropriate use criteria (AUC) consultation, aka clinical decision support (CDS), the quality and availability of accurate clinical indications is key to ensuring a successful implementation.
The Centers for Medicare & Medicaid Services (CMS) has implemented a program to promote utilization of AUC for advanced diagnostic imaging services—CT, MR, and nuclear medicine/PET. CMS can only approve AUC that are developed or endorsed by provider-led entities (PLEs) such as national professional medical specialty societies. In most cases, the AUC will be evidence based.1 Once a PLE is listed as qualified, all of the AUC developed or endorsed by that PLE are considered to be "specified AUC."
The Protecting Access to Medicare Act originally called for ordering professionals to begin consulting AUC by January 1, 2017, but that deadline has been pushed back several times. In the 2018 Medicare Physician Fee Schedule Final Rule, CMS announced that the consultation requirement will not go into effect until January 1, 2020.
Beginning in January 2020, there will be an "educational and operations testing period" lasting for one year. During this time, ordering professionals must consult AUC and furnishing professionals—the imaging facility and the interpreting radiologist—must report information about the consultation, but claims will continue to be paid regardless of whether the claim includes the required information. Starting in 2021, payment will be denied if the furnishing professionals' claims lack the required AUC information.
Completing Orders
It is not a stretch to say that every organization has challenges with getting complete orders for diagnostic imaging services. For some, the challenges are limited to a small number of referring physicians, but, for others, it is a pervasive problem that permeates the system. Even in the world of EHRs and CPOE, it is still challenging to get the right information at the right time to ensure the right exam is performed for the benefit of the patient. It is easy to point fingers and blame the referring physicians but, if the time is taken to evaluate the process and systems, we will see that it is not that straightforward. Finding errors is easy; identifying how they happened is the real challenge!
To tackle this challenge, the first step is to accurately pinpoint the source of the problem(s) and then determine their root cause(s). For example, to determine why you're not getting complete information on all orders, first segment your patient populations into emergency department, outpatient, and inpatient. The processes, issues, and concerns are different for each group of patients so how you will evaluate and address these populations and referring physicians will differ.
Before you immediately assume that clinical information is not needed, it is important to evaluate current processes and systems to see what information staff and providers have access to and what changes can be made to more easily obtain the needed information. How does the order correspond to what is in the RIS/PACS system? Who is responsible for entering this information? How do errors occur when the information does not match or is absent? For example, if the clinical information indicates "lung cancer with bone metastases," why does the information in the RIS state "bone metastases with a history of lung cancer?" "History of" vs current cancer is an important distinction. Also, if information is dropped from the order when it is entered into the system, how and why does that happen? Sometimes, detailed clinical information is dropped in the name of efficiency, but there is a big difference between "Primary cutaneous diffuse large cell B-cell lymphoma" and "lymphoma."
When evaluating why an order is incomplete, identify whether it is a people problem or a system problem. Once this is identified, determine whether it can be fixed. If it can't, the process needs to change to accommodate the obstacle; the bottom line is that it is not acceptable to allow incomplete orders. Doing so potentially jeopardizes your patients and definitely frustrates your staff; neither is acceptable. Fear of losing business is not an appropriate reason to avoid addressing this issue.
Instead of viewing this challenge as a negative, take the opposite approach. This issue is all about patient care. Referring physicians care about their patients, so finding a way to communicate the importance of solving this problem for the patients' benefit is key. If done correctly, an improved process for communicating patient clinical information can actually be a value-add to clients—your referring physicians—by making sure they get the best care possible for their patients. There are published studies showing that relevant clinical information enables the radiologist to interpret imaging findings in the appropriate context, leading to more relevant differential diagnoses, more useful reports for clinicians, and a better outcome for the patient.2
When tackling a big challenge, it is best to break the components into small pieces so that it is more manageable and measurable. In order to determine the true volume of "incomplete" orders due to missing or incomplete clinical information, it is best to address this issue by modality and then by specific services. For example, instead of trying to tackle every modality, address the biggest areas of opportunity first. For most organizations, this is usually CT and/or ultrasound. Working with the managers and supervisors for the targeted area, you should be able to come up with a reasonable mechanism to identify and track the biggest offenders by name and/or physician practice. These objective data can then be used to help modify behavior and/or change systems. Integrating AUC consultation in the process sooner rather than later is also a valuable consideration as well, since this will be a requirement soon.
The details that are required in an imaging order are the same details required for the clinical assessment/progress note that the treating physician captures during the patient visit. Asking for these clinical details is not a request for new information but rather just ensuring that what is, or should be, available in the patient's medical record is provided to support the medical necessity of the exam(s). It should help shape the conversation around obtaining the data, eg, "How do we get it from Point A to Point B?"
Educating and/or changing processes for referring physicians can be challenging but, if approached correctly, very rewarding for all parties. It is important to provide specific examples and concrete data and instructions, rather than broad, sweeping condemnations such as "your orders are incomplete." Consider what the value is to the referring provider and their patients, and review the process of sharing data to see if there are ways that it can be made easier from a systems perspective. Specific details need to be provided to make a valid point. If a referring physician's orders are not specific, define specificity according to the ordered exams for that physician or group. The accompanying chart has examples of types of additional information that you may need to request, depending on the specialty, to ensure accurate and complete ICD-10-CM coding. The implementation of AUC/CDS will address the high-modality exams; however, there are many exams that will not fall into this requirement.
When evaluating the methods in which referring physicians provide information to your organization, address the manual processes as well as the implementation of AUC/CDS for your organization. Many organizations still have referring physicians hand-writing orders or completing a standard form. Do these mechanisms have enough room for the required information? How will the required information for AUC/CDS be addressed in these manual processes? Making the effort to update tools and processes can go a long way toward helping referring physicians provide the needed information. Once you have identified your opportunities and made appropriate changes, whether manual or software related, it is valuable to perform small-scale comparative studies on a regular basis to verify that the changes had a lasting impact.
Summary
CDS will be here soon and will address many of the concerns around orders and clinical information; however, it will not be an easy or quick process.3 Changing systems and modifying behavior takes a lot of time and a lot of effort. Making changes now to improve the flow of clinical information can facilitate optimal patient care, improve efficiency, reduce frustration, and help yours be the organization that you want to be.
— Melody W. Mulaik, MSHS, CRA, FAHRA, RCC, CPC, CPC-H, is president and cofounder of Coding Strategies, which provides specialty-specific auditing and educational services for physicians, hospitals, and billing companies nationwide.
References
1. Provider led entities. Centers for Medicare & Medicaid Services website. https://www.cms.gov/Medicare/Quality-Initiatives-Patient-Assessment-Instruments/Appropriate-Use-Criteria-Program/PLE.html. Updated July 13, 2017.
2. Obara P, Sevenster M, Travis A. Evaluating the referring physician's clinical history and indication as a means for communicating chronic conditions that are pertinent at the point of radiologic interpretation. J Digit Imaging. 2015;28(3):272-282.
3. Castaneda C, Nalley K, Mannion C. Clinical decision support systems for improving diagnostic accuracy and achieving precision medicine. J Clin Bioinforma. 2015;5:4.