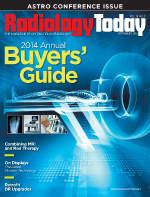 September 2014
Radiology Billing and Coding: Documentation Tips for Optimal Coding
By John Verhovshek, CPC
Radiology Today
Vol. 15 No. 9 P. 7
The golden rule of medical coding is "not documented equals not done." Therefore, a complete radiology report is essential to support proper code assignment and optimal reimbursement, and should include, minimally, the following elements:
• patient name (The ACR Practice Guideline for Communication Of Diagnostic Imaging Findings further encourages documentation of the patient's date of birth or age and sex);
• referring physician;
• date and time of the study;
• patient history; and
• reason for the study.
The diagnosis cited must support medical necessity for the study. Check with individual payers and applicable local or national coverage decisions for a list of acceptable diagnoses and documentation requirements by study type. Additionally, the extent of the exam (eg, limited vs. complete), the number and type of views taken (eg, bilateral, left, right), and any contrast media and/or radiopharmaceuticals used should all be included in the report.
Specific administered activities, concentration, volume, and route of administration (eg, intravascularly, intra-articularly, or intrathecally), when applicable; and medications, catheters, or devices used, if not recorded elsewhere, should also be documented. Some examples are as follows:
• a separate description of each study performed on the patient;
• recommendations for a follow-up exam or additional studies, if needed;
• comparison of prior studies, as appropriate;
• indication of any limitations in the study, such as poor image quality or poor patient prep;
• a summary of conversations with other health care providers;
• any known significant patient reaction or complication; and
• findings, results, impressions, and conclusions.
Per the ACR practice guideline, the report "should address or answer any specific clinical questions. If there are factors that prevent answering of the clinical question, this should be stated explicitly." Best practice dictates that reports containing critical findings should document the finding, its level of criticality, the person notified, and the date and time of notification.
The ACR practice guideline recommends documenting the date of the report's dictation and date and time of transcription, in addition to the radiologist's signature.
Many practices find it helpful to adopt a standard format for all radiology reports to ensure that the required elements are documented, because practices cannot bill for services rendered without a valid interpretation and report. For example, a wet read for a chest X-ray without an official interpretation is not payable and could result in an audit finding, which will prompt a request for repayment from the insurer or, worse, trigger allegations of billing abuse or fraud.
Practices also must retain the actual radiology images as part of the medical record as well as an order or request for the study. The order does not have to be part of the patient file but must be maintained by the facility.
The primary goal of the radiology report is to communicate the imaging procedure's results to the referring physician and the patient. The report also serves as a legal record of the episode of care. Reports should be concise and employ clear, unambiguous language. Resist the urge to overdocument—it is neither necessary nor appropriate to include extraneous details that may distract from relevant findings.
For clinical, legal, compliance, and reimbursement reasons, providers should encourage communication with coding and billing staff if any information in the report appears to be missing or contradictory. Providers should be willing to provide verification and correction as necessary.
— John Verhovshek, CPC, is managing editor at AAPC, the nation's largest training and credentialing organization for the business side of health care.