October 2010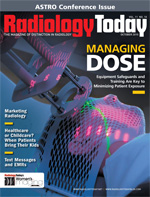 What to Do When a Lawsuit Is Filed
By Sandra E. D. McGraw, JD, MBA
Radiology Today
Vol. 11 No. 10 P. 14
No radiology practice wants to be served with a malpractice complaint. However, the reality is that it may happen—even to your practice. Therefore, it's important that you know what must be done to support and facilitate the successful handling and defense of a case.
The first thing lawyers advise is to be proactive. Once your office receives a notice of a claim, typically in a complaint or summons, you need to know whether you have an obligation to provide notice to your state board of medicine. You can easily ascertain that by asking your attorney. You also must immediately forward information about the complaint to your professional liability carrier after making a copy and opening an internal office file on the matter to record what documents you receive and send. Sending the complaint to your carrier quickly is critical to fulfilling your contractual responsibilities to your insurance carrier, which will appoint an attorney to advise you. Notify your carrier promptly so you do not jeopardize your professional liability coverage.
Once you have notified your carrier, an attorney retained by your carrier to represent the insured physician's interest will contact you. The physician may have some say in who is selected to defend the case. If so, interview the available attorney candidates before making a selection. The lawyer you choose will likely want to meet with you to review the facts of the case, obtain all your medical records in the alleged matter, and explain the process. This defense attorney typically determines the initial plan for defending the case. You should understand the timeline involved (much slower than you would think) and how the attorney intends to proceed.
Next, your office must pull the patient chart and put it in a safe place. Resist the temptation to make any changes to the chart, as it is imperative that you do not make any alterations that would affect the overall credibility of your case. Make sure no one in your office talks about any aspect or fact of the suit with anyone except the carrier or defense attorney. Such indiscretions are typically not protected from discovery. For example, a deposition question by a plaintiff's attorney may include something like "Tell me with whom you have spoken about this case. What did you/he say?" Having unprotected conversations could be harmful to your defense.
The defense attorney's response to the complaint is referred to as an answer, and you will need to review it carefully. While this process of going back and forth in writing (complaint, then answer, then response—and any variety of amendments thereto) can be tedious, everything must nonetheless be read for accuracy.
Once the paper chase begins, the process of "discovering" the plaintiff's case (and the plaintiff's discovery of your defense) is under way. Certain discovery requests will be made in the form of a written set of questions referred to as interrogatories. Other discovery requests will be for the production of documents, during which you will be asked for all relevant papers in your possession, such as medical records, billing records, and curricula vitae. Those written responses and documents will likely form the basis for the questions that will be posed to your physician(s) during deposition(s).
Make sure you have and maintain a separate complete file for all legal documents that are sent to or received from your lawyer, broken down by case if there is more than one. Do not file any items about a legal case in your medical chart. Similarly, do not file extraneous or unrelated items in your medical chart, as you may be asked about "your file." All conversations with your attorney should be privileged and confidential, and you will need to act as if they are private—so keep them private to maintain that privilege and confidentiality.
The attorney will talk with the defendant physician about the hiring of an "expert" for the defense of the case. That expert should be someone who is retained early so he or she can review the chart and determine which (if any) of the plaintiff's issues may or may not have merit. This expert is crucial to refuting the statements and opinions of the plaintiff's expert(s). The expert is someone who is sought to corroborate the appropriateness of the medical care given to the plaintiff. Your attorney will provide a curriculum vitae and background information on a proposed expert. It's possible your case will have more than one expert, as most malpractice cases are generally divided into at least three issues, as follows:
• Was there a breach in the standard of care?
• Is there a relationship or substantial link between the alleged breach of the standard of care and the damages?
• What is the reasonable liability (money damages) for such a breach?
A critical juncture in the defense is the deposition. The physician must be adequately prepared. He or she should have a file copy of all the documents provided to his attorney, including all the documents that the attorney provided to the other side that did not originate from your office. The physician should know the type of questions that will be asked and the opposing attorney's style of asking them. Knowing the underlying nature and demeanor of the opposing attorney is helpful. This is where you can be proactive and go on the offensive if you have adequate preparation. If you are inclined, you can probably go online to your county courthouse and search other cases that went to trial to see the opposing attorney's verdicts or other pertinent details.
Understanding the process also makes the issue of settlement more understandable when or if it comes up. Settlement is always a crucial stage, as professional liability insurers are becoming increasingly critical in their underwriting standards and having several claims (even if they are all settled) could render a physician virtually uninsurable. The carrier's attorney may recommend a settlement without your physician's consent. If your physician objects, he or she will need a personal attorney (whom he or she pays personally) so the physician can truly understand his rights and obligations. It is also important for the physician to have his own personal attorney if there is any possibility of a judgment in excess of your malpractice liability coverage. (Check your policy limits early on.)
If there is no settlement, then the trial begins. Remember that the vast majority of cases do not go to trial; they are settled. The trial is a show, and you should recognize it as such. Each side tries to "show" why its position is correct and why its claim should prevail. No matter how it feels, it is likely not personal in that the plaintiff likely does not want to hurt the physician. Typically the plaintiff only wants the money.
Understanding a professional liability claim is critical both to alleviating the anxiety of the claim in the first instance and to surviving the process. Getting involved early and understanding the process is critical to the overall result.
— Sandra E. D. McGraw, JD, MBA, is vice president of Health Care Law Associates, PC in Plymouth Meeting, Pa.