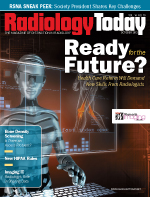 October 2013
RAC Appeals — It's Not Easy Work, but Hospitals and Providers Are Succeeding
By Lisa A. Eramo
Radiology Today
Vol. 14 No. 10 P. 20
The numbers may surprise you. According to recent RACTrac data, hospitals appeal only 42% of all Medicare claims denied by a recovery audit contractor (RAC). Of these, 72% are overturned, netting organizations a total of $104.9 million in recouped funds.
Is the RACTrac data about hospital disinterest in appeals accurate? If the success rate is relatively high, then why aren't more organizations taking advantage of the appeals process? Would the ability to submit appeals electronically result in more filings? Most importantly, what can hospitals do to ensure valuable dollars aren't slipping through the cracks?
Although the appeal numbers seem low, providers slowly are becoming more aggressive as auditors expand their targets, according to Dawn Crump, vice president of audit management solutions at HealthPort. "There were other variables, such as the Part A to B rebilling demonstration project, that could have kept that number from growing last year," she says. "It will be interesting to see what 2013 [data] holds."
RACTrac statistics don't tell the entire story, according to Jeffrey Horner, director of product management and implementation at MRO Corp. If a provider doesn't initially follow proper coding and/or documentation procedures, then it probably has no argument on which to base an appeal. Thus, it wouldn't invest the time and resources to do so, he says.
Why else could the numbers be low?
Some providers simply are frustrated. Not only does the entire appeals process typically take one to two years, but many cases that previously were overturned at the administrative law judge (ALJ) level now are being remanded to lower levels for a second review, adding another layer of administrative burden, Horner says. "[Auditors] don't really have an incentive to make this process easy for the client," he says. "That's discouraging. I think the entire process is very difficult and hard for these hospitals with the limited resources they have."
RAC responses to appeals also are disheartening, according to Ronald Hirsch, MD, FACP, vice president at Accretive Health. "I think there's an overall frustration that the reviewers never read the appeal letters that are sent in," he says.
Larry Hegland, MD, MMM, system medical director for recovery audit and appeals services at Ministry Health Care, agrees: "Early on, if you got a denial, you could read the thought process of the reviewer. Increasingly today, we get these blurbs of meaningless information at levels 1 and 2. You really question whether anyone even reads [the record]. It's not uncommon that it appears as though they've just copied and pasted this information from one denial letter to another."
Hirsch says some hospitals don't appeal because they buy into the myth that doing so could make them subject to more audits. "I think some hospitals had the impression that if they appeal, they're going to make themselves targets for more denials. They didn't want to be under the eye of the OIG [Office of Inspector General] or any [other auditor]. They'd rather slide under the radar, take the penalty, and hope that things don't get worse," he says.
Cost Questions
Then there's the issue of cost. Sixty-three percent of all hospitals reported spending more than $10,000 managing the RAC process during the third quarter of 2012, according to RACTrac. Forty-three percent spent more than $25,000, and 13% spent more than $100,000. "This is a very expensive proposition if you're going to do it correctly," Hegland says.
As an integrated health care system of clinics and hospitals, primary and specialty care physicians, home care, and related services located across Wisconsin and parts of Minnesota, Ministry Health Care spends nearly $800,000 annually on administrative and labor costs to manage its audit denial and appeals process for various third-party audits. "Our RAC request volume has grown only modestly despite the audit limits set by CMS [the Centers for Medicare & Medicaid Services] having doubled for us," Hegland notes. "We have seen rapid growth in other types of recovery audits over the past year, which has driven up the costs of our response efforts."
Electronic Submission
What could be a real game changer in terms of appeal volume is the CMS' electronic submission of medical documentation (esMD) system, which allows providers to respond to documentation requests electronically via PDF files. Phase 1 of the project eventually will include the ability to submit appeals electronically, according to the CMS website.
Between September 15, 2011, and September 15, 2012, 1,778 providers sent one or more documentation requests electronically to a review contractor via the esMD gateway. Providers either can build their own gateway or work with one of 17 certified health information handlers to submit documentation electronically. Any EHR system capable of exporting health information as a PDF file can be submitted via an esMD gateway.
"I think electronic appeals could potentially increase the number of appeals," says Nicole Smith, vice president of commercial and government services at MEA, a certified health information handler in Norcross, Georgia, adding that providers often make their decision to appeal based on the potential return on investment. Once administrative costs—particularly photocopying and mailing costs—are eliminated, she says more hospitals may feel that it's worthwhile to pursue appeals. (Note: MRO and HealthPort also are health information handlers.)
Quicker turnaround times are another benefit. RACs currently accept appeals via paper or disc. "Right now, if providers are mailing in that documentation, the reviewer has to scan in and index that documentation before the review can take place. [With electronic submission of appeals], they can respond to the appeals and get decisions out to providers in a more expedited manner," Smith says. The CMS reports that the payment turnaround for providers using esMD is six days as opposed to three weeks using a paper process.
Another esMD benefit is the elimination of disputes about lost documentation. "With electronic submission, there's no question about what documentation was included," Horner says. "If you're sending it out via paper … they could come back and tell you that certain documents weren't included. If you have everything stored electronically, you know page for page what was included."
"I think all of this is progress, but the efficiencies are still going to be minimal," says Crump, who adds that the time-consuming part of appealing denials is reviewing the letter, crafting the appeal, and sending the appropriate documentation.
Appeals still will largely depend on whether providers have the resources to devote to that process, Horner says. "While the electronic submission is a bonus, I can't imagine that it's drastically going to change the number of appeals that comes out of every hospital," he notes.
"I think it's going to make the submission easier, but I don't think it's going to make the process any faster," says Lori Brocato, HealthPort's revenue cycle management product manager.
Although esMD helps providers save on labor and administrative costs, smaller providers and physician practices are hesitant to participate because of the submission costs imposed by certified health information handlers, according to MEA CEO Lindy Benton, who says some charge $19 to $24 per medical record. "CMS has been getting complaints from smaller providers who want to be able to send this documentation electronically but who can't afford to do it," she says. "[CMS] is looking for all certified handlers to offer more cost-effective options for all provider types."
Benton says providers also should be aware of a few challenges associated with esMD. "If the handler does not monitor the CMS gateway for outages or parse files into smaller sizes to avoid the 19-MB restriction on medical records, providers will have to manage those tasks themselves to ensure successful delivery through the gateway," she says.
Despite these challenges, experts say a gateway is the first step to improving communication between providers and reviewers. Phase 2 of esMD features bidirectional electronic communication between reviewers and providers, including documentation requests, demand letters, and result notices.
The electronic review of result notices will be particularly helpful. According to RACTrac, nearly 50% of hospitals cite "not receiving a demand letter informing the hospital of a RAC denial" as a process issue. Crump says electronic communication hopefully will pave the way for providers to be able to access online this and other important dates, such as the date that documents are received or the date a decision is made, for tracking purposes.
This tracking ability potentially could assist with Part B rebilling because hospitals must withdraw appeals before they can rebill, Hirsch says. "It would be great to have something electronic where a hospital could push a button and say they want to withdraw [an appeal], it gets automatically recorded, and they can resubmit a Part B bill," he adds.
Take a Targeted Approach
Hegland says although the esMD system may help some hospitals, having staff members who are dedicated to the audit and appeals process can be equally effective, if not more so. "If you look at the RAC program since its inception, it's very dynamic. It has been changing on a regular basis, with new rules coming out every few months," he says. "For any organization to respond effectively, you've got to have people who can monitor and adapt to these changes so you know what you're doing."
At Ministry Health Care, a centralized department of four nurses oversees all recovery-style audits, the types for which the system must respond with a medical argument to justify its services billed. The nurses perform an initial review of any denials before sending them to Hegland for input. "Every case that's denied gets a detailed analysis," he says. "We don't automatically appeal everything. We only appeal cases where we feel we rendered a service appropriately and deserve payment."
Ministry Health Care includes 15 different hospitals that use several release-of-information vendors. "Our records come into the centralized office in all different formats," Hegland says. "We use a document management system to convert them to a single electronic format that we upload to our data tracking base, and then out of that data tracking base we can send that file [via disc] to the RAC or levels 1, 2, and 3 of the appeals process."
He says the health system has looked at esMD but isn't convinced that it's the right choice at this time, although it may revisit its decision in the future. "We have a system that works fine for us right now," Hegland says. "From our perspective, the way that we manage our process, esMD wouldn't really help us a lot."
Having dedicated staff members whose responsibilities relate only to audits and appeals makes a big difference because it allows those individuals to excel at what they do and see the bigger picture in terms of trends across auditors, Hegland adds. Not only do audit team members track their time for each step in the process, but they also review records before they go out the door. This ensures that information is readable and that admission orders, the history and physical, and other important elements are present.
This approach seems to be paying off. Hegland says the health system hasn't lost a single dollar because it failed to meet a deadline or didn't follow the rules. Its average of "no findings" has been 81% overall, with a 15% overpayment rate, and it's appealing close to 90% of the overpayments and winning nearly all of them at levels 1 and 2. If there is no appeal, the staff collects data regarding why and performs follow-up education with physicians or coders, as necessary, to prevent those errors from occurring in the future.
Hirsch says the most effective method to increase appeal rates is to simply devote staff directly to the process. "One denial of a major cardiac procedure pays the salary for one assistant to perform RAC appeals for a whole year," he explains. "Two defibrillator denials pay you for a RN for a year. It's short-sighted to not put the resources into tracking [RAC denials and appeals]."
Developing internal appeal guidelines also is helpful, Crump says. "There should be some guidelines about what you're going to appeal and when," she notes. "It may not be worth it to take a $2,000 case up through the ALJ." Hospitals increasingly are setting appeal goals based on their volume of denials, she adds.
Finally, Brocato says providers must learn to overcome any excuses they have for not appealing. "As long as CMS continues to see lower appeal rates, they're just going to continue to do RACs and these other types of reviews, thinking that they're not going to have to pay that money back to the provider," she says.
Today's RAC Landscape
Most hospitals have seen an increase in denials since the RAC program began. Surprisingly, the CMS announced in April that it actually would lower the minimum number of records that RACs can request, from 35 to 20 every 45 days for providers whose calculated limit is 19 additional documentation requests or fewer. In addition, the agency placed a 75% limit on any particular claim type that a RAC may review. Both of these changes seem to suggest a reprieve for both RACs and providers.
However, this recent change affects only the minimum number of records, and it may only be temporary. "There has been a lot of talk that they would raise the limits again," Hegland says.
In the interim, there may be a shift in the types of claims that hospitals appeal, Crump says. For example, if a hospital begins to receive more requests—and denials—for inpatient rehabilitation claims because of the 75% cap on acute hospital inpatient claims, its rate of rehab claim denials could increase.
Effects of Part B Rebilling
Experts say there are other regulatory changes on the horizon that may affect appeals in a more significant way. For example, the CMS' newly announced administrator's ruling about Part B rebilling actually may lower appeal volumes because hospitals will have the option to rebill rather than appeal.
The ruling, published March 13, allows full Part B payment for inpatient stays that a contractor denies because it deems them to be unreasonable and unnecessary. To be eligible for such payment, hospitals must submit a Part B inpatient claim for reasonable and necessary services that would have been payable had the beneficiary originally been treated as an outpatient rather than an inpatient.
The ruling serves as interim guidance until the agency finalizes a proposed rule on the topic. The proposed rule limits some policies of the interim ruling, such as the exception from timely filing. However, it also expands the rebilling policy to include provider self-audits.
"I think you will probably see a drop of appeals, but I don't think it will go away," Crump says. Some providers will just accept the Part B payment for most denials and appeal only the high-dollar ones and move on, she adds.
Although some providers may find recourse in being able to rebill to Part B, that option doesn't negate the fact that patient status continues to challenge providers. "I could give the same case to five different physicians or case managers and come back with a multitude of reasons why it should be inpatient or why it should be outpatient," Crump says. Hegland agrees: "CMS could cure the problem overnight if it set up a clear definition of inpatient vs. observation."
(Note: The fiscal year 2014 Inpatient Prospective Payment System final rule, released in August, states that when a beneficiary is admitted to a hospital pursuant to a physician order and receives medically necessary care spanning at least two midnights, the CMS will consider this appropriate for payment under Medicare Part A.)
Providers must evaluate claims on a case-by-case basis and not be afraid to continue to appeal when appropriate, Hirsch says. "The rules are contradictory and arbitrary, and they're being interpreted using a retrospectoscope," he notes. "Hospitals deserve to get paid for the care they're providing, and they should keep fighting."
— Lisa A. Eramo is a freelance writer and editor in Cranston, Rhode Island, who specializes in health care regulatory topics.