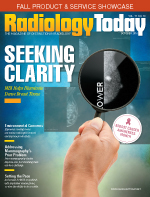 October 2016
Radiology Billing and Coding: ICD-10 Aftereffects Taking Shape
By Judy Sturgeon, CCS, CCDS
Radiology Today
Vol. 17 No. 10 P. 6
Much has been said and written about the monumental conversion of the medical code sets from ICD-9-CM to ICD-10-CM and ICD-10-PCS. Thanks to intensive planning by everyone involved—a tip of the hat also should go to the series of surprise delays in implementation dates—it appears that the transition has gone reasonably smoothly.
Now that those who were immediately affected have had time to weather the leading edge of the storm, coding professionals would do well to take a mental step back and evaluate how the transition has affected not only their work processes but also their livelihoods. As with many changes, there are both advantages and disadvantages associated with the use of the new code sets. Early review and planning can minimize the latter and make the most of the advantages that have been created for medical coders looking to advance their career opportunities and increase their professional value.
Positives
The expectation of a significant drop in productivity as ICD-10 becomes entrenched in the industry has created a frenzied scramble for available coders. As a result, the scope of available job types has expanded, from training and coding to auditing—even to billing and insurance and data reporting.
With the change in supply and demand comes an associated jump in salaries for the most competent ICD-10 professionals. There also is a new willingness on the part of employers to consider freshly credentialed but inexperienced coders. In some sectors, noncredentialed new graduates of basic coding training programs also are reaping increased opportunities. In the process, the problem of not being able to land a position without experience and not being able to gain experience without a job may have been alleviated.
New professional opportunities aren't limited to the coders themselves. Necessity is still the mother of invention, and the panic over productivity has software companies hawking new computer-assisted coding (CAC) products to anyone who will answer a phone or an e-mail. Facilities and physicians alike are eager to find a digital solution that can identify diagnoses and procedures in an EMR and precode or auto-code charts in ICD-10, thereby enabling fewer coders to work faster and offset the productivity drop from the code transition.
Vendors are thrilled with the expanded job market as well and stand ready to increase their own rent-a-coder capabilities to assist in filling vacancies or helping reduce the overload when productivity has been reduced and organizations are struggling to catch up.
The agencies that rely on the improved detail in reported data can finally drill down to previously unidentified information for injuries and diseases and their associated procedures. The World Health Organization, the National Center for Health Statistics, medical insurance providers, and the Centers for Medicare & Medicaid Services soon should be able to crunch a whole year's worth of new health care numbers and adjust research and medical treatments (and premiums and payments) accordingly.
Negatives
The most immediate and obvious concerns of tutoring physicians on increased documentation specificity and training coders on the additional detail that needs to be coded may be over. However, before anyone decides the worst part of the transition has passed, consider that there remain several more subliminal and perhaps even more critical consequences to the ICD changes.
The expanded job market for coders is a welcome change, but the need for coding competence and quality coded data has not decreased—rather, it has increased exponentially due to the complexity of ICD-10 codes. Productivity is always a priority when claims must go out so that staff and bills can get paid, but accurate and thorough coding cannot be disregarded in the ensuing panic.
New software products provide wonderful tools to minimize extensive chart reading while maximizing the coder's expertise for evaluating the provider's documentation. However, facilities must avoid giving in to the temptation to substitute the software for the coder's competence and experience.
The natural language processing used by CAC cannot evaluate, summarize, prioritize, and sequence diagnoses and procedures. CAC doesn't know the myriad coding rules that apply to those possible codes or how to prioritize ambiguous or seemingly conflicting rules based on the complete medical scenario. CAC can identify key words and suggest the most likely code that applies, but that is only the first step in the complex process of accurately reporting codes for any patient setting. The easy part is looking up how to code a particular condition or treatment. The complex part is in knowing whether it may be coded and how modifiers must be sequenced and/or appended on the claim.
Opportunity
Although ICD-10 has been in use for almost a year, it's enough time for facilities to have worked out staffing concerns. Now that the most immediate issues have been resolved, it's the perfect time to ensure that provisions have been made for achieving and maintaining coding excellence. For example, if software packages to provide valuable tools for coding speed and accuracy have not already been purchased, this may be an option to consider when tweaking processes in an effort to improve coding.
Getting the claim out quickly affects each claim payment today. Meanwhile, coding the claim accurately affects a hospital's case mix, the standard dollar amount assigned to an inpatient facility's Medicare severity and all patient refined diagnosis-related groups, and the public reporting of severity of illness and risk of mortality. In turn, those factors determine the overall payments from third-party payers as well as the organization's long-term medical reputation. Don't think it's time to disband the ICD-10 committee simply because claims are not being returned or being denied due to invalid codes.
High priority should be given to an ongoing list of ICD-10 tasks, including comprehensive review and feedback and continued training for all coding staff, both seasoned and new. If the CFO is resistant to funding these endeavors, quantify the potential liability and monetary loss caused by inaccurate coding.
— Judy Sturgeon, CCS, CCDS, is the clinical coding/reimbursement compliance manager at Harris County Hospital District in Houston. While her initial education was in medical technology, she has been in hospital coding and compliance for 26 years.